{attributes={}, name=downloadList, data=, type=selection_break, options=[], optionsMap={}, mainTitle={attributes={language-id=en_US}, name=mainTitle, data=Discover more, type=text, options=[], optionsMap={}}, sectionList={attributes={}, name=sectionList, data=, type=selection_break, options=[], optionsMap={}, sectionIcon={attributes={language-id=en_US}, name=sectionIcon, data=newsletter, type=list, options=[], optionsMap={newsletter=Newsletter, download=Download, software=Software, white-paper=White Paper, webinar=Webinar}}, sectionName={attributes={language-id=en_US}, name=sectionName, data=Contact us, type=text, options=[], optionsMap={}}, downloadFiles={attributes={}, name=downloadFiles, data=, type=selection_break, options=[], optionsMap={}, LinkTitle={attributes={language-id=en_US}, name=LinkTitle, data=Get in touch with our experts, type=text, options=[], optionsMap={}}, CTALink={attributes={language-id=en_US}, name=CTALink, data=https://www.avl.com/registration-cta?articleId=18108842&groupId=10138, type=text, options=[], optionsMap={}}, DownloadFile={attributes={language-id=en_US}, name=DownloadFile, data=, type=document_library, options=[], optionsMap={}}}}}
false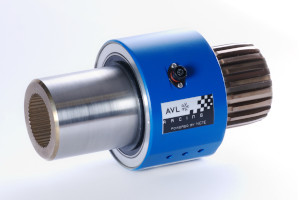 AVL in-vehicle testing
AVL RACING Dragster Torque Sensor
Contactless torque measurement
In motorsport environments even 1/100th of a second can make the difference between a place on the podium and losing the championship. Each vehicle system must be engineered to win. And to ensure every ounce of performance is extracted from each component, high-end test equipment must be used.

Accuracy, reliability and quality are fundamental components to a successful motorsport testing strategy. Yet in some areas guesswork still applies. And so, to introduce certainty where there has previously been ambiguity, we have developed the AVL Dragster Torque Sensor.

Ready-To-Go Torque Measurement

Drag racing teams can gain the competitive edge by fine-tuning their powertrain for maximum performance in every condition. Our Dragster Torque Sensor delivers reliable and precise torque measurement results in even the harshest of environments.

The sensor's coupler is provided by AVL High Precision Manufacturing, and is designed to meet your specific design requirements. This ensures a robust connection to the contactless magnetostriction measurement sensor. It also means this unique AVL RACING package is provided ready-to-go, in order to optimize your dragster's performance as quickly as possible.
The Contactless Sensor Concept
Our Dragster Torque Measurement Sensor features a transducer that works on a non-contact principle known as magnetostriction. Highly robust, and generally impervious to harsh environmental conditions, it can be deployed for on-board use to offer real world measurements.

Featuring a direct measurement method, it allows quick and precise results, something that's particularly important in the fast-paced world of dragster racing. And offering support for different types of output signals it can be easily interfaced with a variety of data logging systems, such as Racepak.

A speed range of up to 10,000 rpm, an operating temperature from 32 °F to 212 °F and a measurement range from 0 to 8.113 lbf-ft make this a rugged yet precise tool. And when it comes to optimizing high performance motorsport technology, these are winning qualities.
---
---