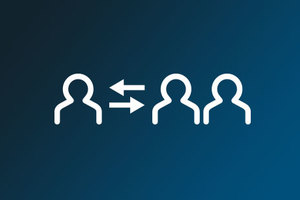 First-hand experience and easy to access knowledge
AVL Open Training and Seminars
Training courses and seminars for fast and efficient learning
AVL's open training courses and seminars provide the perfect environment for fast and efficient learning. You can focus on gaining knowledge about defined topics on fixed dates.

Explore our open training portfolio offerings listed in the tabs below and browse the detailed information in the AVL eShop™. If you do not have access to the eShop training portfolio yet, please request access.

Register now and ramp-up your knowledge.

What is Special About our Open Training and Seminars?

We offer a variety of training courses with hands-on experience for a smaller audience. We also offer seminars that focus on theory, trends, regulations and new technologies for a larger audience. Our training courses and seminars are open for participants from various companies. You only pay for the trainee participating, not the entire training class. This allows you to keep training costs down.

Your Advantages
Easy Planning: The training dates and venues are fixed in advance
Flexibility: You can choose between several training dates for one topic
Save Money: You only pay per trainee instead of for a complete training class

Do you have any further questions? Please contact us – we will be pleased to assist you.
---
AVL PUMA 2™
OPERATION & BASIC PARAMETERIZATION OF PUMA ENGINE TESTBED (English)
Date: March 30 – April 02, 2020
Location: AVL Skills Center Graz


DEVELOPMENT OF AUTOMATIC TESTRUNS IN PUMA (English)
Date: April 06 – April 08, 2020
Location: AVL Skills Center Graz


DEVELOPMENT OF AUTOMATIC TESTRUNS IN PUMA (English)
Date: May 05 – May 07, 2020
Time: 9:00 am to 4:00 pm CEST


DEVELOPMENT OF VB SCRIPTS IN PUMA (English)
Date: June 23 – June 26, 2020
Time: 9:00 am to 4:00 pm CEST


OPERATION & BASIC PARAMETERIZATION OF PUMA ENGINE TESTBED (English)
Date: July 14 – July 17, 2020
Time: 9:00 am to 4:00 pm CEST
---
Real Driving Emissions
SEMINAR REAL DRIVING EMISSIONS (RDE) (English)
Date: April 01, 2020
Location: AVL Skills Center Graz


SEMINAR REAL DRIVING EMISSIONS (RDE) (English)
Date: April 28, 2020
Time: 9:00 am to 2:00 pm CEST


SEMINAR REAL DRIVING EMISSIONS (RDE) (English)
Date: October 14, 2020
Time: 9:00 am to 2:00 pm CEST
---
Electrification
SEMINAR ELECTRIC VEHICLE BASICS - SYSTEM STEUP, DEVELOPMENT AND TEST (English)
Date: April 20, 2020
Time: 9:00 am to 4:00 pm CEST

SEMINAR BATTERY TECHNOLOGY (English)
Date: April 21, 2020
Time: 9:00 am to 4:00 pm CEST

SEMINAR E-MOTOR AND INVERTER TECHNOLOGY (English)
Date: April 22, 2020
Time: 9:00 am to 4:00 pm CEST

SEMINAR FUEL CELL TECHNOLOGY BASICS (English)
Date: April 23, 2020
Time: 9:00 am to 4:00 pm CEST

SEMINAR ELECTRIC VEHICLE BASICS - SYSTEM SETUP, DEVELOPMENT AND TEST (English)
Date: October 5, 2020
Time: 9:00 am to 4:00 pm CEST

SEMINAR BATTERY TECHNOLOGY (English)
Date: October 6, 2020
Time: 9:00 am to 4:00 pm CEST

SEMINAR E-MOTOR AND INVERTER TECHNOLOGY (English)
Date: October 7, 2020
Time: 9:00 am to 4:00 pm CEST

SEMINAR FUEL CELL TECHNOLOGY (English)
Date: October 8, 2020
Time: 9:00 am to 4:00 pm CEST
---
AVL CONCERTO™
FROM DATASOURCE TO REPORT WITH CONCERTO (English)
Date: April 20 - April 21, 2020
Time: 9:00 am to 4:00 pm CEST

AUTOMATIC DATA PROCESSING WITH CONCERTO (English)
Date: April 22 - April 23, 2020
Time: 9:00 am to 4:00 pm CEST

PYTHON IN AVL CONCERTO 5 (English)
Date: May 18 - May 20, 2020
Time: 9:00 am to 1:00 pm CEST

FROM DATASOURCE TO REPORT WITH CONCERTO (English)
Date: September 14 - September 15, 2020
Time: 9:00 am to 4:00 pm CEST

AUTOMATIC DATA PROCESSING WITH CONCERTO (English)
Date: September 16 - September 17, 2020
Time: 9:00 am to 4:00 pm CEST
---