Ideale Überprüfung von Fahrzeugen gemäß gegenwärtiger und künftiger Herausforderungen
Vehicle
Die Herausforderung ist das Erfüllen der neuesten Anforderungen für moderne und zukunftsorientierte Forschungs- und Entwicklungsaufgaben, wie z. B. Hybrid- und Elektrofahrzeuge sowie aller Anforderungen im Zusammenhang mit Frontloading: von der Straße zum Prüfstand und letztlich zur Simulation. Die Entwicklung moderner Fahrzeuge mit extrem komplexen Antriebsstrangkonzepten stellt hohe Anforderungen an ein System, das die Komplexität beherrschen und gleichzeitig die Bedienbarkeit vereinfachen soll.
Go to All Solutions
---
Asset-Herausgeber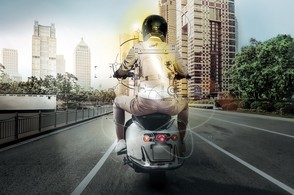 The All-in-One Solution
Test System for 2-wheeler, 3-wheeler and ATV Powertrain development
Thanks to its multi-configuration testing capabilities, the AVL 2-Wheeler Compact is the most flexible testing solution on the market. Our...