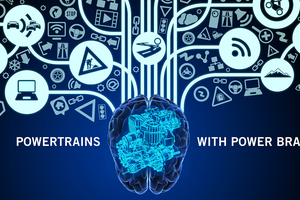 THE CONNECTED POWERTRAIN™
Fahrzeuge kommunizieren miteinander und mit der Infrastruktur. Die Vernetzung des Antriebsstranges mit der Fahrzeugumgebung eröffnet neue Möglichkeiten für die Optimierung des Kraftstoffverbrauchs und die Reduzierung von Emissionen im realen Fahrbetrieb durch die Interaktion aller Antriebsstrangkomponenten. Dies bietet zudem neue Möglichkeiten in punkto Fahrleistungen, Freude am Fahren und Sicherheit sowohl für klassische als auch für hybridisierte und elektrische Antriebsstränge. Das Produkt- und Leistungsportfolio Connected Powertrain™ von AVL unterstützt OEMs bei der Lösung zunehmend komplexerer Aufgaben bei der Antriebsstrangoptimierung unter gleichzeitiger Berücksichtigung der Konnektivität mit der übrigen Infrastruktur.
Go to All Solutions
---
Products & Services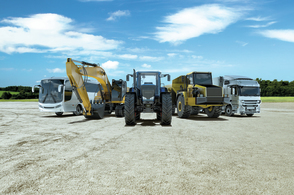 Best possible configuration and integration
Powertrain matching and integration for optimized commercial on and off road vehicles
Optimizing the powertrain and its integration into the vehicle to reach a perfectly matched system is demanded on the market.