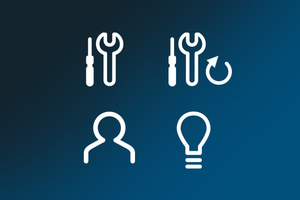 Services für Ihre täglichen Herausforderungen im Effizienzbereich.
AVL Servicemodule
Fix. Maintain. Use. Optimize.
AVL Servicemodule sind auf typische Kundenanforderungen – sogenannten Use Cases – ausgerichtet:
Fix. Maintain. Use. Optimize.
Alltägliche Kundenanforderungen werden durch reaktive, präventive und proaktive Services bedient.
---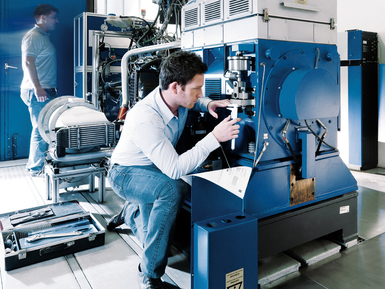 The Challenge
Schnelle Hilfe nach einem Ausfall
Gibt es eine Hotline, an die ich mich telefonisch oder per E-Mail wenden kann?
Unterhält AVL weltweite Ersatzteilzentren?
Reparatur und Kalibrierung
Wo liegt das nächstgelegene zertifizierte Reparatur- und Kalibrierzentrum?
Support und Schulung
Bietet AVL Support, um mein Team rasch einsatzfähig zu machen?
Wo befindet sich die nächstgelegene AVL Schulungseinrichtung?
Prüfstandsbetrieb
Bietet AVL qualifiziertes Personal für einen zeitlich befristeten bzw. permanenten Einsatz für den Prüfstandsbetrieb?
---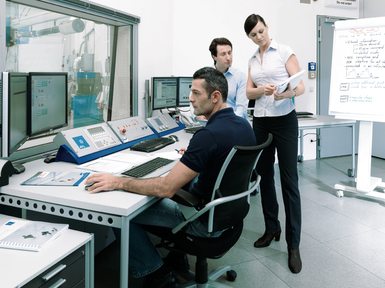 The AVL Solution
FIX: Hotlines bieten Telefon- und E-Mail-Support, Reparatur- und Verleihservices setzen Ausrüstung zur vollen Funktionsfähigkeit instand. Das Ersatzteilmanagement liefert kritische Ersatz- und Wartungsteile.
MAINTAIN: AVL Customer Services reduziert durch präventive Wartungsmaßnahmen das Risiko von unerwarteten Ausfällen. Die Kalibrierungsservices vor Ort und im Werk stellen sicher, dass Ihre Ausrüstung regelmäßig kalibriert wird.
USE: Erfahrene Trainer bieten Schulungen und Start-up-Support für AVL Prüfsysteme. AVL stellt weiters Prüfstandspersonal bereit, welches im Kundenunternehmen integriert wird.
OPTIMIZE: Maßgeschneiderte Unterstützung zum Schutz und zur Optimierung von Investitionen durch Software Subscription und Application Support.
---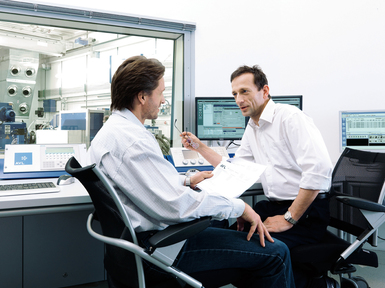 The Added Value
Einfach einsetzbare Services für die täglichen Herausforderungen im Effizienzbereich.
Hoher Standardisierungsgrad für konsistente Services auf globaler Ebene.
Kundennähe durch mehr als 700 Servicemitarbeiter an 50 Standorten weltweit.
---