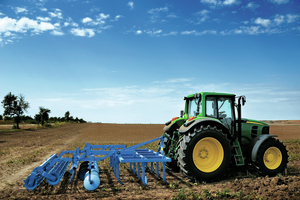 Engineering vom Feinsten
Tractor Engineering Solution
Vom ersten Konzept bis hin zum Produktionsstart – Einhaltung der Zeit- und Kostenziele
Kosteneffektive und dennoch flexible Anwendungsvielfalt sowie Produktivitätssteigerung mit Präzision und Nachhaltigkeit sind Triebkräfte der Branche.
---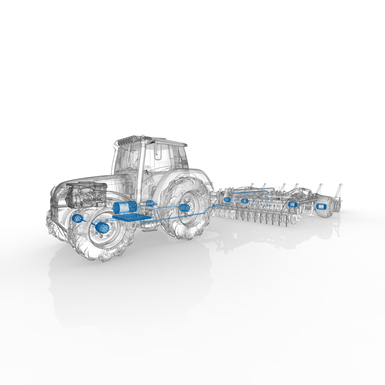 The Challenge
Anwendungsvielfalt führt zu vielen Varianten
Wie lässt sich Anwendungsvielfalt kostengünstig gestalten?
Wie muss der zukünftige Antriebsstrang in der On-Road- und Off-Road Branche aussehen?
Elektrifizierung neuer Technologien
Welche Elektrifizierungsarten sind für die Agrarindustrie am fortschrittlichsten?
Wie geht man mit den unterschiedlichen Ansätzen der Traktor- und Anbaugerätehersteller im Hinblick auf die Elektrifizierung um?
Prozessoptimierung
Wie kann die Elektrifizierung eingesetzt werden, um die Stromversorgung am Anbaugerät zu optimieren?
Wie lassen sich Lösungen für autonomes Fahren im Hinblick auf die Traktor- und Anbaugerätesteuerung erfolgreich einsetzen?
---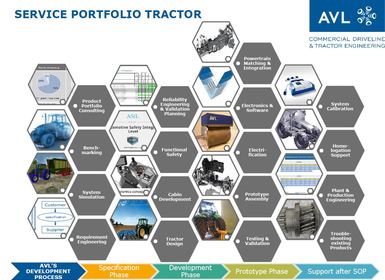 The AVL Solution
AVL bietet alle Leistungen für die Unterstützung des Entwicklungszyklus von landwirtschaftlichen Zugmaschinen bis zum Start der Produktion und darüber hinaus. Durch den Einsatz von Lösungen auf Grundlage der Kundenbedürfnisse gewährleistet AVL einen optimierten Traktorentwicklungsprozess. Dank der modularen Plattformkonzepte und eines konsequenten Design-to-cost-Prozesses sorgt AVL für optimale Produktionskosten. Das Verstehen der Kundenbedürfnisse und des Fahrzeugs im Betrieb sind die Grundlage für erfolgreiche Lösungen.
---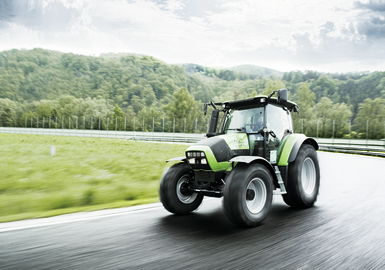 The Added Value
Hochkompetente Traktorexperten
Moderne technologische Lösungen für künftige optimierte Traktor- und Anbaugerätesysteme
Klar definierter Entwicklungsprozess sowie klar definierte Entwicklungszeit und -kosten
Lösungen basierend auf Kundenbedürfnissen
---
References
Komplette Traktorenentwicklung bis hin zu Produktionsstart und Support über diesen Zeitraum hinaus
Antriebsstrangentwicklungen für Traktoren, Baumaschinen und Industrieanwendungen
Kabinenentwicklung, einschließlich Mensch-Maschine-Schnittstelle (HMI)
Zahlreiche Motorenentwicklungsprojekte für Tier/Stufe 3 und 4
Getriebeprojekte von Synchrongetriebe über CVT, Lastschaltgetriebe/Powershuttle und AMT bis hin zu Doppelkupplungssystemen
Entwicklung von Steuerungssystemen für Motoren, Getriebe, integrierte Antriebssysteme und Fahrzeugsteuerungen
Plant & Production-Engineering für Motor und Getriebe
Homologation von europäischen Traktoren
---
Details
Tractor Development Process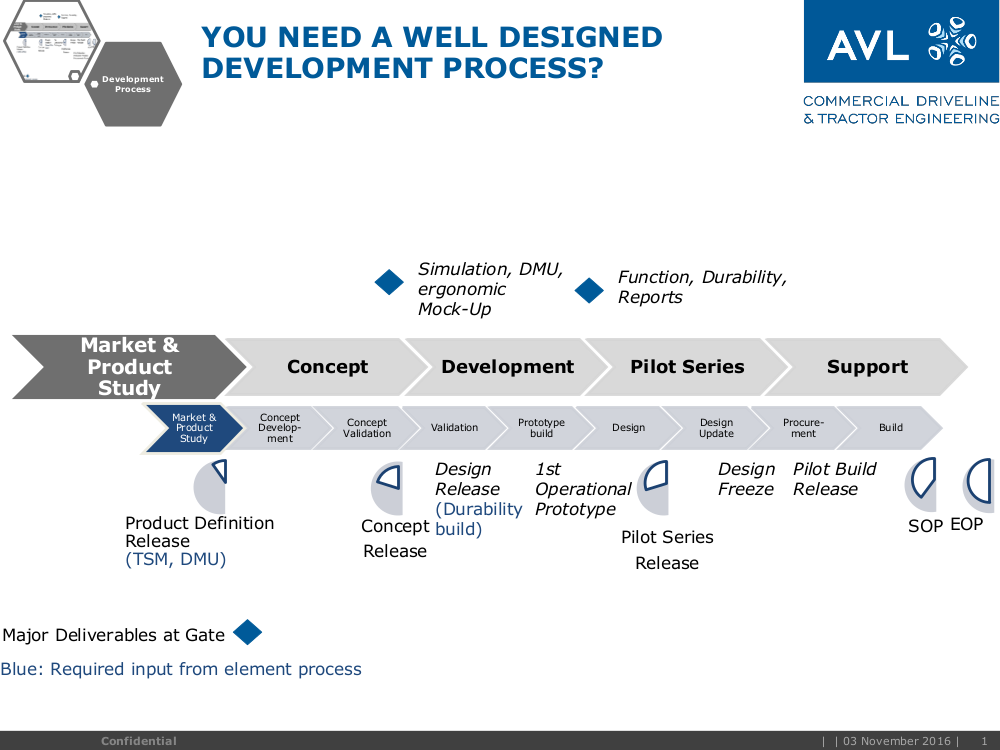 ---