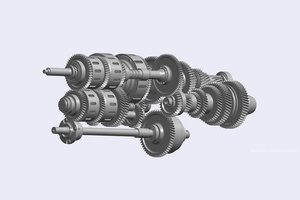 AVL Getriebelösungen
AVL bietet vollständig integrierte Systeme auf Basis der AVL Gesamtkompetenz bei allen Hauptkomponenten. Namhafte Hersteller vertrauen den individuellen, unabhängigen und innovativen Getriebelösungen von AVL. Effiziente Test- und Simulationswerkzeuge in Verbindung mit langjähriger Erfahrung und Engineering-Fachkenntnissen sind treibende Faktoren für die hochmodernen Lösungen von AVL.
All Solutions
---
Due to the vast amount of different transmission concepts on the market, it is necessary to consider the whole powertrain as one system. Extensive engineering experience and skills drive our advanced solutions combined with efficient testing and simulation tools. Well-known manufacturers trust in AVL's individual, independent and highly innovative solutions in the area of:
Passenger Car Powertrains
Commercial Powertrains (on-road)
Off-Road-Powertrains
AVL Approach
Das AVL Team hat zahlreiche Getriebeprojekte erfolgreich abgeschlossen. Die Erfahrungen aus diesen Projekten sowie die Erkenntnisse aus AVL Forschungs- und Entwicklungsprojekten geben dem Kunden Sicherheit und bilden gleichzeitig die Grundlage für dauerhafte Innovation.
Als unabhängiges Unternehmen ist AVL ein kompetenter, schnell reagierender und flexibler Partner.
Konzeptevaluierung mit modernsten Simulationswerkzeugen
Designorientierung auf den gesamten Antriebsstrang
Frühzeitige Einbindung der Simulationsumgebung
Wichtigste Getriebetechnologien: Synchrongetriebe, Lastschaltgetriebe
Automatisiertes Getriebe (mit und ohne Synchronisation, Automatikgetriebe, Doppelkupplungsgetriebe, CVT-Getriebe (stufenloses Getriebe)
Einsatz von spezifischen AVL Getriebeentwicklungswerkzeugen
Funktionale Entwicklung, Test, Fehlersuche und Kalibrierung (HiL, SiL Prototypen)
Kalibrierung von Kupplungssteuerung, Schaltstrategie und Schaltplanung, Diagnosesystemen und Fahrerschnittstelle
Hybridisierung
Fahrzeugtests (CET, HET, Höhentests, NVH, Belastungs- und Dauertests, Stadtverkehrszyklen)
Unterstützung in punkto Industrialisierung der Produktion
---
Benefits at a Glance
Zentraler Partner für eine kürzere Durchlaufzeit

Vor-Ort-Support vom Konzept über die Prototypenphase bis zu SOP in einem globalen Engineering-Netzwerk

Reduzierung von Schnittstellen im Getriebeentwicklungsprozess, da AVL Kompetenz in allen Systemen hat

Innovative und unabhängige Lösungen, die auf verschiedene Märkte anwendbar sind

Langjährige Test- und Validierungserfahrung

Modernste Simulationswerkzeuge und hochflexible Prüfumgebung
---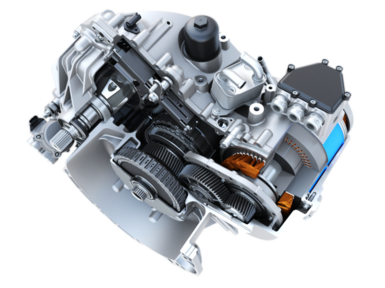 Referenzen
Getriebefamilien für Personenwagen: Manuelles Schaltgetriebe (MT), automatisiertes Schaltgetriebe (AMT) und Doppelkupplungsgetriebe (DCT)
6-Gang-Doppelkupplungsgetriebe
DCT für Motorradanwendungen
AMT für Motorräder mit Dieselmotor
Funktionsentwicklungs- und Anpassungsanwendung für ein 7-Gang-Automatikgetriebe (AT)
Synchrongetriebe für Nutzfahrzeuge und Traktoren
Konzept-DCT für Traktoren
Lastschaltgetriebe für Traktoren
CVT Getriebe (hydrostatisch-mechanisch) für Traktoren
Automatikgetriebe (AT)-Überprüfung
Umbau von MT auf AMT
DCT Design
Umbau von 5-Gang MT in 5-Gang AMT
6-Gang AT, 7-Gang DCT, 6-Gang Kupplungsanpassung für DCT
---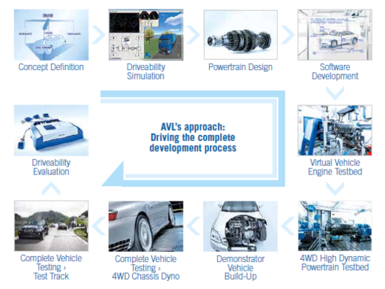 The AVL Solution
Thanks to its global network of tech centers, AVL can provide turn key development support for state-of-the art powertrain solutions worldwide. Enhanced frontloading with AVL software tools and a seamless simulation platform from concept to validation and production ensure a highly efficient development process.
The range of services for transmissions include:
Concept review, definition & development
Detail design & simulation
Prototype development, procurement & assembly
Demonstrator vehicle development, procurement & assembly
Testing & validation
Control strategy & software development, Inc. Functional safety
Calibration services including emission, drivability and NVH optimization
Production launch & worldwide field support
---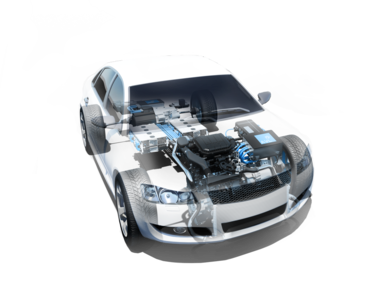 Added Value Services
One-stop-solution partner – from concept definition to product launch
Efficient and comprehensive solutions in all key elements of Passenger Car-, Commercial on-road- and Off-Road-powertrains (conventional, hybridized or BEV/FCV configuration = e-axle)
Tailored and innovative solutions based on leading transmission technology and unique AVL methods and tools
Enhanced product maturity due to a clearly defined and customer-individual development process
Local support and worldwide testing facilities
Competent partner with latest electrification technology expertise
By skill, innovation and experience, we understand driveline requirements and functions in the final product, the complete process from concept to industrialization and the importance of a lifecycle perspective
---