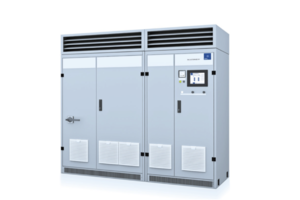 Highly dynamic power supply with excellent current control for testing batteries, and voltage control for testing inverters and electric motors.
AVL E-STORAGE HV
The AVL E-STORAGE HV (high voltage) is optimized for characterization and verification of electric driveline components in the automotive, off-highway, marine, aviation and stationary power industry.
All Solutions
---
AVL Approach
The AVL E-STORAGE HV is based on an advanced, grid connected, bi-directional DC power supply with an excellent dynamic behavior and enhanced control accuracy that can be easily adapted to meet customer-specific requirements in testbeds and in dedicated laboratories. The system can be operated as a stand-alone DC power supply, battery tester, and battery emulator or can be combined with sophisticated AVL or third party automation systems enabling the testing of e-motors and inverter systems as well as various batteries, fuel cells and super-capacitors. Short rise times and excellent voltage and current measurement accuracies make it ideal for highly dynamic testing while the voltage and current stability, variable output filters and controllable ground fault detection complete the full realm of requirements for advanced testing of batteries and e-drives.
---
Benefits at a Glance
Enhanced control performance for battery emulation and testing with the new AVL Model Predictive Controller (MPC)
Enhanced dynamic behavior enabled by a proprietary model predictive control algorithm
No switching time between charge (source) <=> discharge (sink): no delay in zero-crossing
Intuitive software and automation system available
Functional enhancements available, some available as upgrades at any time
Reduced energy costs by highly efficient recovery to the mains grid
Switchable output capacitors for a flexible adaption to customer inverter characteristics
Built-in security compliant with ISO 13849-1 and EN60204-1
---
Problem Solutions
In modern powertrain configurations such as hybrid vehicles, pure electric vehicles or fuel cell powered vehicles, batteries, capacitors, etc. are used for electrochemical energy storage. The energy storage systems have to meet the demand for highly dynamic behavior for both charge and discharge as well as an acceptable lifetime.
Lithium-ion technology offers the highest specific energy, dynamic behavior and efficiency at the moment. The most important parameters for energy storage systems are calendar and cycle lifetime, safety, power, energy and cost. AVL offers accurate, reliable and innovative testing solutions for system validation and development.
---
Options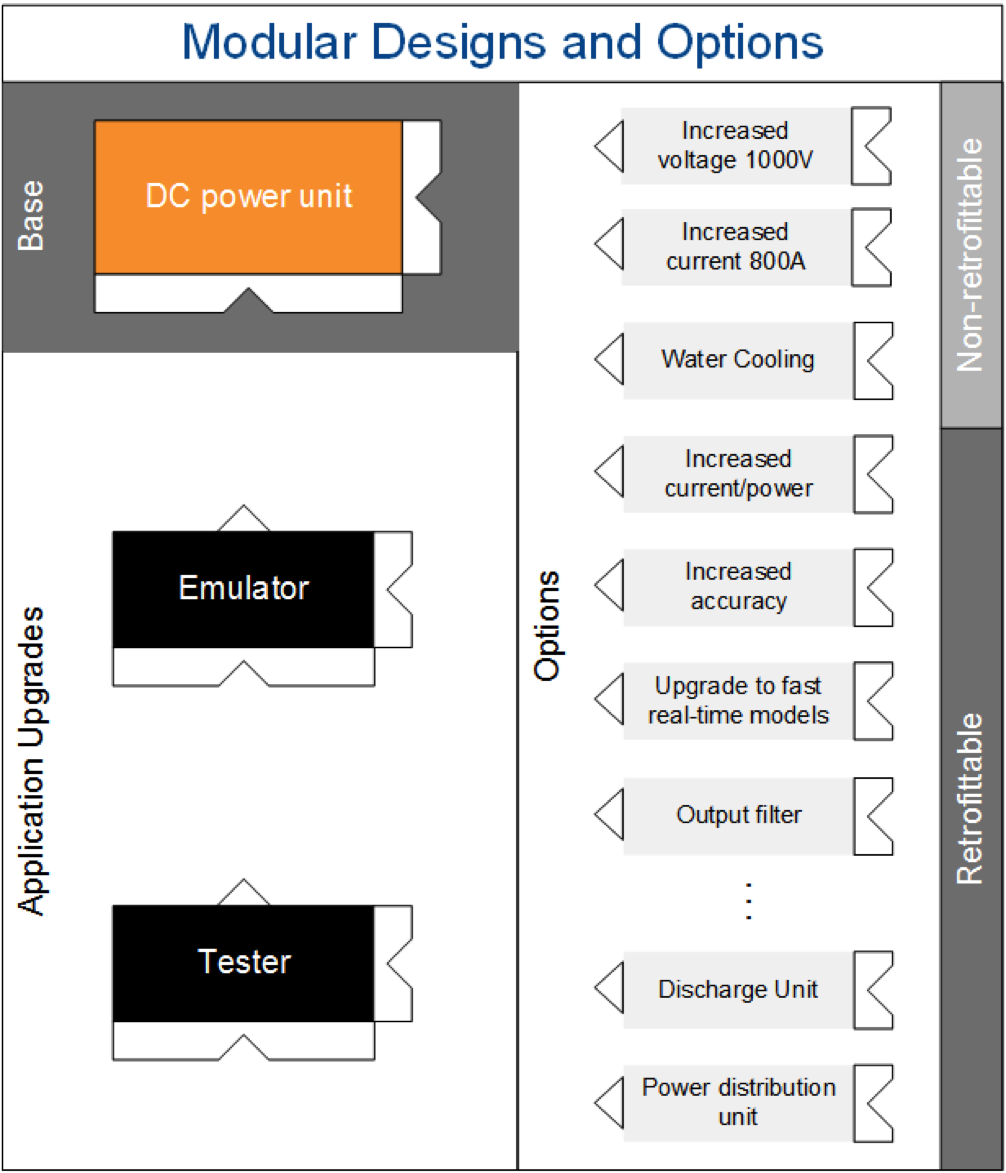 ---
Technical Data
Multiphase 2-quadrant system (IGBT technology)
Galvanic isolation between mains and DC load via isolating transformer
AC-IN mains contactor
DC-OUT contactor
Isolation monitoring device (activate or deactivate via software control)
Integration into a superior emergency-stop system
Compensation of voltage drops via sense lines
Standard systems from 75 kW to 400 kW
Maximum DC output voltage: 1000 V
Parallel operation of up to 4 systems possible
Maximum output current for parallelized systems: 3200 A
Maximum output power for parallelized systems: 1.600 MW
Flexible system channel configurations: 1, 2, or 4 independent channels of operation available per system
---