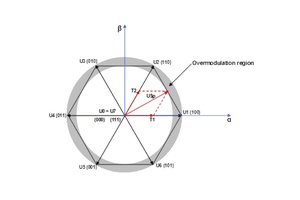 E-Motor Controls
AVL's electric motor control systems are designed to be a flexible platform for e-drive development in hybrid-, plug-in- or battery-electric vehicles. Our library of sophisticated algorithms and functions are ready for stand-alone customer applications or adaptation to meet individual customers' scalable needs.
---
AVL Approach
AVL's approach is based on a seamless development process with strong emphasis on model-based solutions.
This provides us with much more mature system architecture earlier on in the development process allowing for improved cost reduction and cost control. The tool based methodological approach using MATLAB/Simulink or ASCET controlled by our process structure assures high quality and efficiency throughout the project. Our product process contains the concept development of the control algorithms in the PC-simulation MiL and SiL as well as the testing of the functions for the specific application of hardware by means of HiL.
The AVL approach has proven to provide both cost effective and high-quality engineering solutions.
---
AVL Solution
The electric machine control system plays a significant role in the overall powertrain performance. We apply a space vector modulation with variable PWM frequency. This approach provides multiple benefits: highest system efficiency due to a better compromise between inverter efficiency and e-motor efficiency, higher flexibility with regards to e-motor applications, excellent controllability and dynamic operation over a wider operating map. Our modular software architecture allows for easier expandability.
AVL's competence comprises the embedding of high fidelity electric motor control algorithms within an environment required to meet automotive functional requirements such as diagnostic capability, E/E architecture and self-adaptive functionality. Fail-safe operations ensure highest reliability in the case of single components malfunctions. Additionally, self-protective and de-rating functions guarantee optimal performance ability under various environmental conditions.
---
Benefits at a Glance
Individual solutions for prototype and production powertrains
Sophisticated e-machine control embedded in state-of-the-art automotive environment
Robust controls design and cost effective testing – model-in-the-loop and software-in-the-loop simulation for improved and earlier verification and validation control process
Hardware-in-the-loop testing on target hardware
Development process with high quality assurance using strict quality gateway controls
Overall process management
---
References
AVL powertrain controls specialize in all-electric and hybrid powertrains from development to production for the following applications:
Passenger vehicles
Light and heavy duty trucks
Construction machines
Agricultural machines
Large engines (i.e. ships, locomotive, generator applications etc.)
2 wheel vehicles
---