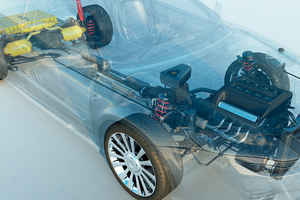 ---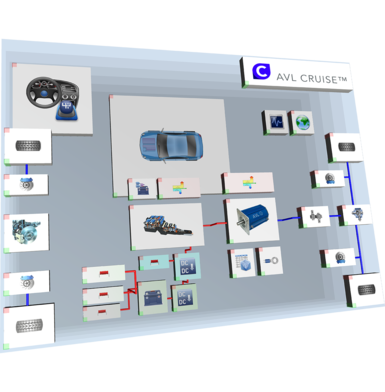 The Challenge
Electric component development
By which method can I optimize battery pack cooling with respect to pressure loss minimization and homogeneity of cell temperature distribution?
How can I optimize the layout of my e-machine rotor/stator cooling system?
I would like to optimize the NVH behavior of my EV/HEV powertrain. How can I do this?
System level & integration
I need to find the optimal powertrain concept including the right electrification level. How can I do this?
How is it possible to optimize all cooling circuits and manage their interactions?
How can I obtain the ideal component size without compromising performance targets?
How can I reuse simulation models from the office environment for efficient energy control strategy development as well as on HiL and test systems?
---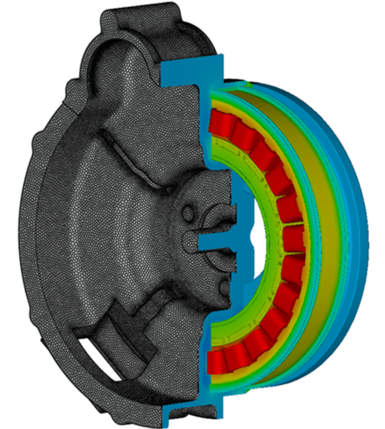 The AVL Solution
AVL's EV and HEV solutions support the development engineer to manage the increased complexity of electrified powertrain systems and to enable frontloading of activities to meet the stringent emission targets and shorten development time. The holistic solutions cover all phases of the development process from concept design to component development to validation.
AVL CRUISE™ as an entire vehicle system simulation solution is used for vehicle components specification, concept selection and confirmation. It supports efficient energy control strategy development enabling model reuse on HiL and testing systems.
The flexible multi-body dynamics software AVL EXCITE™ for durability and NVH analysis includes e-machine models of different detailing level considering the interaction between the electric and mechanical system for the investigation of electric and electrified powertrains.
AVL FIRE™ multi physics CFD solutions enable battery cooling concept layout, E-machine and Inverter thermal analysis as well as heat-exchanger packaging optimization at vehicle level.
---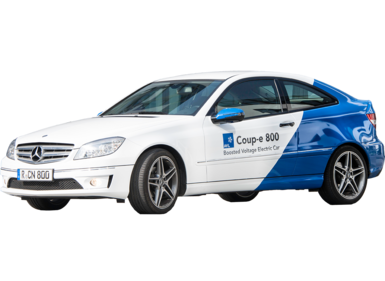 The Added Value
Fast and consistent vehicle modeling of any powertrain configuration due to advanced system/sub-system layer concept

Seamless components/systems and control function strategy evaluation

Comprehensive insight and visualization of power flow and energy losses

Wide range of ready-to-use electrical components included

Easy interfacing with other simulation tools and test systems for efficient model reuse along the development process
---
References
Jones, S., Huss, A., Kural, E., Massoner, A., Morra, E., Simon, C., Tatschl, R., Vock, C.
Development of predictive vehicle & drivetrain operating strategies based upon advanced information & communication technologies
Proc. 5th Transport Research Arena, 2014, Paris, France
Pflügl, H., Diwoky, F., Brunnsteiner, H., Schlemmer, E., Olofsson, Y., Groot, J., Piu, A., Magnin, P, Sellier, F., Berzi, L., Delogu, M., Katrasnik, T., Kaufmann, A.
ASTERICS – Advanced simulation models and accelerated testing for the development of electric vehicles
Proc. 6th Transport Research Arena, April 18-21 2016, Warsaw, Poland
Kügele C., Fink C., Fuchs E., Paulweber M., Renner K., Eichberger B., Hacker V., Karpenko-Jereb L., Klambauer R., Weinberger S.
A3-FALCON – Advanced 3D Fuel Cell Analysis and Condition Diagnostics
Proc. 6th Transport Research Arena, April 18-21 2016, Warsaw, Poland
Karpenko-Jereb, L., Sternig, C., Fink, C., Tatschl, R.
Membrane degradation model for 3D CFD analysis of fuel cell performance as a function of time
Int. Journal of Hydrogen Energy 41 (2016) 13644-13656
Diwoky, F., Pavlovic, Z., Wurzenberger, J.
An Application of the Linear and Time-Invariant Method for the System-Level Thermal Simulation of an EV Battery
SAE Paper 2015-01-1197
Fink, C., Kaltenegger, B.
Electrothermal and Electrochemical Modeling of Lithium-Ion Batteries: 3D Simulation with Experimental Validation
ECS Transactions, 61 (27) 105-124, 2014
---
Related Simulation Solutions
Simulation for Electrification
---