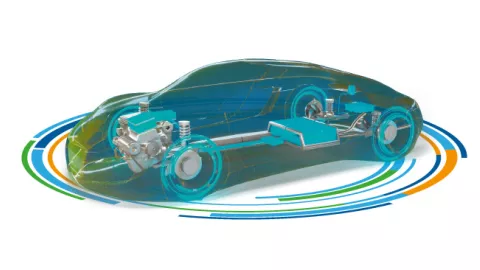 Event Facts
"Man and Methodology in the Context of Change" is the motto of the 10th International Symposium on Development Methodology. The transformation and the challenges it creates provide a field of tension with a multitude of uncertainties. How do we deal with this situation in the context of development and methodology?
Besides current methodological approaches in the scope of the development of competing technologies, the event is therefore dedicated to the topic of man in the context of new developments. On the one hand, we look at the human being as a developer in the setting of new developments and technologies. We shed light on new challenges and new methods in the context of engineering work. On the other hand, we look at the human being as a customer for our future mobility solutions. In doing so, we primarily address the question of how future vehicle concepts will take people and their individual needs into account.
In addition to the use of methods in the development and validation of electrified and non-electrified propulsion systems, the connected vehicle, and ADAS/AD functionalities, we are giving a special podium to the topics of digitalization, virtualization, and simulation as well as the software-defined vehicle. Furthermore, methodologies from the practice of vehicle and powertrain development will be in the foreground. Best practices from system development, testing, calibration, modeling, and optimization will contribute to this.