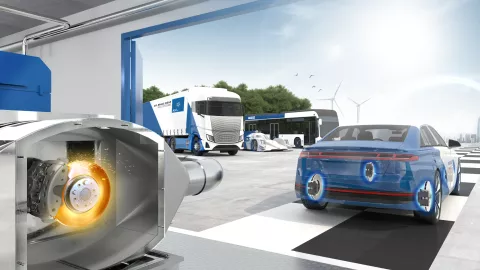 The first edition of the Euro 7 standard for passenger cars and commercial vehicles, published on November 10, 2022, already contains indications of future limits for brake emissions. The exact measurement of these emissions is thus clearly coming into focus. Operators of testing facilities will therefore need to expand their testing capabilities or invest in new testing capacities. If you have been considering this topic already, the AVL TechDay Brake Wear offers you an optimal opportunity to further expand your knowledge and to exchange ideas with experts. Alternatively, you can use the opportunity to inform yourself comprehensively about the topic as a preliminary step. 
Look forward to reports from customers and partners about their challenges, solution concepts and outputs. Furthermore, be excited about the accompanying exhibition with the latest AVL solutions.
Take the opportunity to discuss with our experts on site and network with the "Brake Wear Community".
The highlight of the exhibition will be the ZEDU-1 (see picture gallery), a road vehicle developed by DLR (German Aerospace Center) and the automotive manufacturer HWA, which enables almost completely emission-free mobility.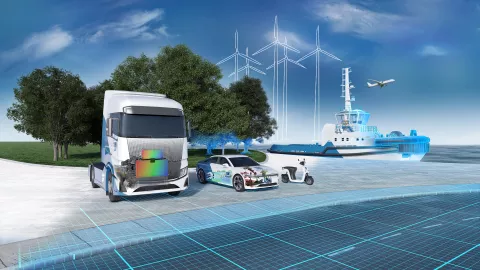 AVL Virtual International Simulation Conference 2023
AVL SIM Conference 2023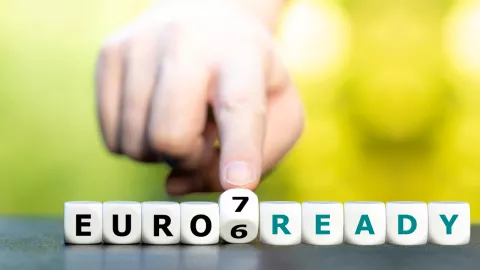 AVL TechDay Emission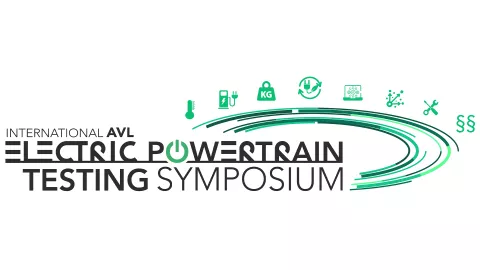 Int. AVL Electric Powertrain Testing Symposium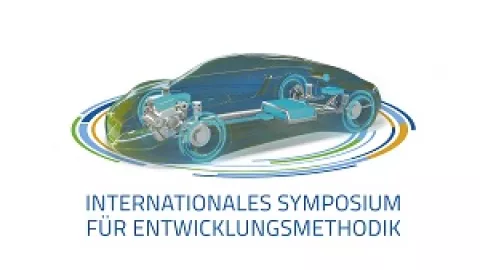 10th International Symposium on Development Methodology
Welcome and short introduction
Main topic: Legislation, measurement technology, testbed
W. Rott, T. Zimmermann 
AVL Deutschland GmbH
Way to

EU7-

introduction Non-Exhaust legislation, based on

GRPE/2023/4
C. Wanek-Ruediger 
AVL List GmbH
Requirements for measurement and testing technology in the field of modern brake emission test beds
M. Krüger
AVL Deutschland GmbH
Upgrade of existing engine test beds up to a holistic brake wear test system solution
H. Mayerhofer
AVL List GmbH
Coffee break and discussion in the exhibition area
Main topic: Applications in the field of brake emissions in the laboratory and in road tests
Holistic brake development approach under the influence of EU7
CH. Danner
AVL List GmbH
Measurement of brake particles under real driving conditions (RDE) on the vehicle
M.P. Huber
Institute of Automotive Engineering – FTG, TU Graz
Lunch break and discussion in the expo area
Main topic: Use of suitable materials to reduce brake emissions
EU7 from the perspective of a brake pad manufacturer
P. Nyhof
TMD Friction
Zero Emission Drive Unit: Mobility without particulate emissions from brake and tire abrasion - (measurement) concepts and results
F. Philipps
DLR Stuttgart
Coffee break and discussion in the expo area
Main topic: Use of suitable materials to reduce brake emissions
Particle formation in brake friction contact and resulting emission dynamics
G. Lehne
TU Braunschweig, Institut für Partikeltechnik (iPAT)
The hard-coated brake disc - a way to meet the EU7 standard
T.P. Utsch
HPL Technologies GmbH
R. Becker
RBTechConsult
Summary of the day and farewell
W. Rott
AVL Deutschland GmbH
Do you have questions regarding the event?
Our event  managers are happy to help.