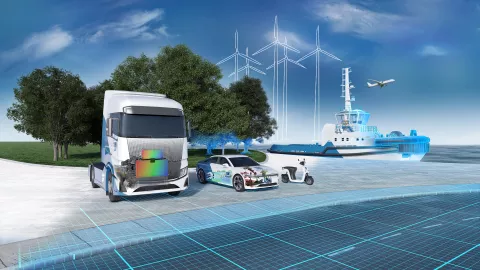 AVL's Virtual International Simulation Conference brings together hundreds of technical experts, researchers and thought leaders alike. Explore the latest simulation trends in the development of components, systems, control functionalities and their integration into the vehicle - from office to testbed and beyond.
Technological changes in the automotive industry are no longer just rapid, they have become exponential. Keeping up with the ever-accelerating pace is the key to your success. When you must optimize for cost and speed at the same time, the role of numerical simulation over the entire development process cannot be overestimated.
Make sure you are up to date with the industry's latest simulation technology news and trends and register for the AVL Virtual International Simulation Conference, taking place from March 28 to 30, 2023 – free of charge.
Everyone who has already joined us for past AVL International Simulation Conferences in Graz knows that one of the event's major takeaways is the networking. We have done all we could to include this aspect in the digital edition of this conference and look forward to interacting with you in a Live Podium Discussion and the Live Round Tables.