ENGINEER: Designed and Built To Win
At AVL RACING we bring seven decades of automotive development experience to the cutting edge of competitive vehicle design and engineering. From high-performance combustion design and the development of each powertrain system – and their interactions – up to thermal management and electric racing, we cover it all.

Let our experts take your team to pole position, with a range of tools and services that can shave seconds off your lap times.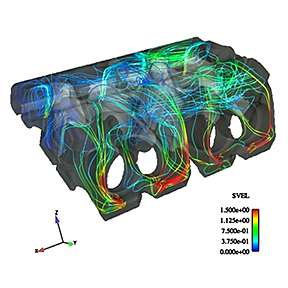 At AVL RACING the services we offer in power unit development build on the roots of AVL's seven decades of powertrain experience. Ranging from design and simulation to calibration and testing, our competence covers everything from the smallest component to the entire powertrain.

​​​​​​​Our design expertise covers mechanical design, and the complete thermodynamics discipline. This includes cooling and lubrication layouts.

​​​​​​​Our expertise in the application of our own AVL RACING simulation tools brings benefits in a multitude of ways. It covers activities such as the dimensioning of valvetrains and cranktrains, as well as 1D and 3D flow simulations. And our simulation approach supports the frontloading of tasks in order to reduce development loops and strengthen a 'right-first-time' philosophy.

​​​​​​​Complete Combustion Development

​​​​​​​Our combustion development competence covers everything from PCI and port development, to spray pattern definition and knocking control. Other AVL RACING tools in our portfolio examine, for example, cylinder pressure indication for both dyno and in-vehicle applications. Moreover, optical combustion measurement is also available to help you optimize performance and reliability at both component and system level.

​​​​​​​Our single and multi-cylinder engine testing and calibration services, for both static and transient states, give your engine the competitive edge on the track. Alongside our ECU function development and software implementation competences, success is almost assured.

​​​​​​​Cutting-Edge Knowledge

​​​​​​​At AVL RACING we have a deep understanding of every power unit system and the interactions between them. For example, this includes how recuperation on the MGU-H affects combustion, and which measures should be applied to ensure an efficient and stable combustion system.

​​​​​​​With our combined experience, cutting-edge technology, production and simulation tools, along with our methodologies, we are able to deliver winning solutions. And we offer this all from one provider under the AVL roof.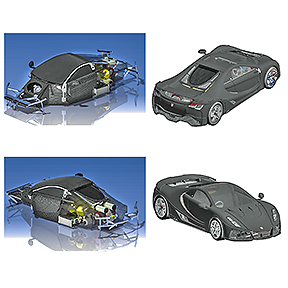 With more than seven decades of AVL's automotive experience behind us, we have a deep understanding of all aspects of vehicle development. Our knowledge of the engineering process – from start to finish – allows us to optimize each system with the complete vehicle and our customer's goals in mind.

​​​​​​​Concept Visualization

​​​​​​​This even applies before the vehicle has been designed. With our vehicle dynamics simulation toolchain, we can support feasibility investigations for new vehicle concepts, including the associated performance and handling optimizations. For example, if you want to add a hybrid system to your combustion engine, the AVL RACING toolchain allows all facets of that option to be explored and assessed.

​​​​​​​We have models of a variety of powertrain configurations and types, including all relevant electrical components, readily available. In combination with our superior driver model that is capable of driving the car right to the edge of its physical limits, you can see the effects of your modifications on lap times. Furthermore, you can explore knock-on effects such as handling, tire energy and stability.

​​​​​​​Cloud Simulation

​​​​​​​Our simulation toolchain is constantly evolving and combines cutting-edge technological concepts with decades of simulation know-how. By employing cloud simulation techniques, AVL RACING can provide a wide range of different datasets in a short time.

​​​​​​​These results form the foundation of our multi-dimensional optimization process. Being able to model individual systems and see their impact on the performance of the entire vehicle can save you a significant amount of time and money. Frontloading design activities at the concept stage prior to development results in quicker build times, reduced development loops and increased confidence in the final results.

​​​​​​​Supporting all your targets in less time, and with less effort, our simulation toolchain helps you aim higher than ever before. At AVL RACING we deliver winning solutions for winning race teams.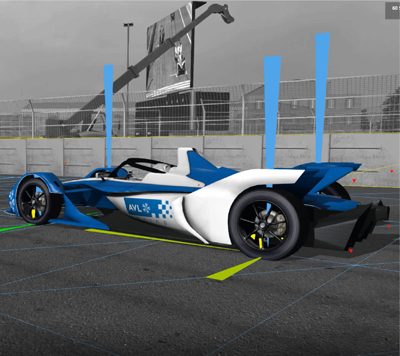 Electric racing is focused on the marriage of efficiency and performance. As the amount of available energy is limited, energy management optimization is vital for achieving the best results.

​​​​​​​At AVL RACING we can help you optimize the efficiencies at both component and system level by the intelligent application of a range of solutions and methodologies. These include simulation tools, and testing solutions for everything from single components to full vehicles.

​​​​​​​We offer battery emulators that ensure safety throughout your testing activities. Furthermore, it is guaranteed that they are conducted efficiently and are not interrupted by empty batteries.

​​​​​​​Winning by Design

​​​​​​​Our electric powertrain design for racing centers on the wise use of energy. By using our AVL RACING ENERGY SOLVER tool for the provision of optimized lift points and recuperation modes, you can meet energy targets without sacrificing lap times. Based on data from the actual vehicle, it provides a solid foundation for the creation of your race strategy.

​​​​​​​Intelligent Braking Strategies

​​​​​​​We offer both brake and full vehicle testing solutions, and can even provide you with AI-based brake torque models. In this way you can recuperate as much energy as possible during braking, while still decelerating at the physical limit of the vehicle. Additionally, this can be done without compromising handling and stability. This tackles the challenges of the combination of energy recuperation and different brake temperatures, which are faced by the brake-by-wire controller throughout the race.
Contact us for further information.
Get in touch with your AVL RACING ENGINEER expert.
Skill Team Leader RACING
Michael Peinsitt
Contact Us
Engine and Powertrain Development Detailed simulation of combustion behavior
Electric racingCorrelation to the reality is key to a successful simulation
Vehicle studiesCFD with VSM shows lap time impacts of every design change
Vehicle studiesHybrid powertrains require efficient power management
Vehicle studiesConcept evaluations support design decisions in an early phase