{attributes={}, name=downloadList, data=, type=selection_break, options=[], optionsMap={}, mainTitle={attributes={language-id=en_US}, name=mainTitle, data=Discover more, type=text, options=[], optionsMap={}}, sectionList={attributes={}, name=sectionList, data=, type=selection_break, options=[], optionsMap={}, sectionIcon={attributes={language-id=en_US}, name=sectionIcon, data=newsletter, type=list, options=[], optionsMap={newsletter=Newsletter, download=Download, software=Software, white-paper=White Paper, webinar=Webinar}}, sectionName={attributes={language-id=en_US}, name=sectionName, data=Contact Us, type=text, options=[], optionsMap={}}, downloadFiles={attributes={}, name=downloadFiles, data=, type=selection_break, options=[], optionsMap={}, LinkTitle={attributes={language-id=en_US}, name=LinkTitle, data=Get in touch with our experts, type=text, options=[], optionsMap={}}, CTALink={attributes={language-id=en_US}, name=CTALink, data=https://www.avl.com/registration-cta?articleId=10709228&groupId=10138, type=text, options=[], optionsMap={}}, DownloadFile={attributes={language-id=en_US}, name=DownloadFile, data=, type=document_library, options=[], optionsMap={}}}}}
false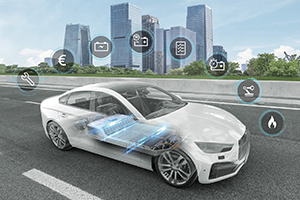 Powering an electric future
AVL Series Battery Benchmarking
AVL Series Battery Benchmarking

A worldwide infrastructure of experts makes AVL a market leader in objective series battery testing and in-depth competitor comparison. We provide valuable information on existing automotive batteries from around the globe and our battery technology expertise is enabling us to shape the future of battery and xEV strategies.

New technologies and a growing acceptance of electrified powertrain concepts are presenting new challenges and opportunities for OEMs and the wider automotive industry. With our products, services and knowledge we can help our customers answer questions such as:

Are our batteries competitive?
How are our batteries perceived in relation to the competition?
Which qualities of our batteries are market leading?
How can we improve our product?

Our series Battery Benchmarking Program provides a clear system definition of high performing, reliable and safe batteries within a reasonable budget. The program begins with an analysis of the vehicle control system and operating strategy. This is followed by battery measurements that evaluate thermal, electrical and mechanical subsystem maturity, finally including a tear down of the battery.

This process builds a clear picture of features such as condensation handling, electromagnetic capabilities, module safety, cell life and overall cost. In total, more than 270 criteria are benchmarked, to create development targets to support current and future projects.

As an independent organization our results are unbiased and objective. Standardized procedures ensure efficient results and a comprehensive and easy-to-understand overview of battery attributes – including xEV type and vehicle class-specific results.

Clear data presentation and easily accessible and searchable data reports make the AVL Series Battery Benchmarking Program a market leading answer to the complex tasks of battery strategy definition.
---