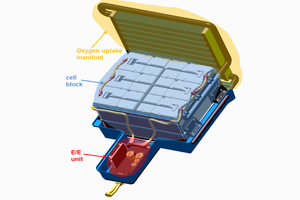 Integrating The Future Today
Battery Future Technologies
Development of future technologies to the milestone of feasibility decision
AVL is actively looking into future battery technologies and their commercialization potentials, so we can offer our customers leading edge solutions in all key topics of valuable and advanced battery engineering. We drive research projects and realize feasibility concept studies for technologies many years ahead.
---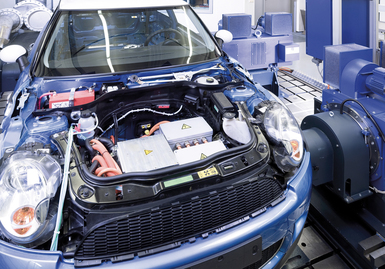 The Challenge
As an innovative company with high pioneering spirit, we are focused on research and development of new and advanced technologies. AVL does significant in-house research, as well as taking part in state and European funded research projects like Labohr, SuperLIB, EinbliC, FiveVB or Magic.
Is a future technology feasible for product planning?
Is the state-of-the-art acceptable and where are the make-or-break topics?
What could be an interesting solution to invest in development?
---
The AVL Solution
AVL has a strong international research network and is well established in the European research and development community. This is the base for our engagement in several larger European funding programs, like FP7 and Horizon 2020, but also locally funded R&D projects in many countries around the globe. In such projects we are collaborating with key industrial players along the value chain but also with key research institutes and universities.
---
The Added Value
Our strong efforts in research and development enable us to define and monitor technology trends and to develop new ideas for future battery solutions. We are bringing these new and innovative technologies into battery concepts that will then be industrialized during the battery pack development.
---
References
LABOHR: Lithium Air Battery
The electric driving range which could be achieved by applying the energy densities made available by a metal-air-type battery using lithium ions in electric vehicles is promising. AVL is looking into cell designs, system concepts and packaging studies together with major partners in Europe.

SuperLIB
Combining cells of different energy and power capabilities to form a hybrid battery pack is a challenge for the electric and electronic architecture and control software of the pack. To master these challenges, a consortium of European OEMs, Tier1s, engineering providers and research facilities set out to develop such a system and prove its capability in electrical efficiency, usable energy, configurability for different applications and cost efficiency.

Five VB
Increasing energy density is one of the key requirements for the success of electromobility. Thus we are working together with materials and cell suppliers, OEMs and research institutes on the development of 5V chemistries for Lithium batteries. We are assessing the impact of this new cell type on module/pack design and compatibility with powertrain and vehicle requirements like power demand, cooling/heating and especially safety.

MagIC
Beside the restricted range of electric vehicles, cost is a major driving factor that enforces research effort in the field of battery technology. The realization of a rechargeable battery based on magnesium instead of lithium is a promising approach for lowering the overall battery cost due to cheaper materials and at the same time increasing the range due to higher battery cell capacities. AVL is exploring these novel cell chemistry approaches with its simulation tools and studies the impacts on system level such as gravimetric and volumetric energy density.

EinBLiC
Safety is one of the most important topics for the end-customer's acceptance of electric vehicles. We are exploring the crash safety of batteries from a very fundamental point of view. By simulating the deformation of single cells under typical vehicle crash conditions the hazard level of the cell and battery can be evaluated by further simulation of the exothermic reactions under such abuse conditions.

Foamed battery Packs
As a result of the permanent search for further reduction measures in battery pack cost, AVL has developed a technological approach to significantly push down production costs, to reduce the weight and to improve the thermal cell management at the same time.

The idea is to embed cell stacks or even a complete battery pack in foam. The foaming technology allows a part count that is minimized to the limit. The cells are covered, protected and thermally insulated by foam. In addition the foam carries mechanical load and provides a sealed encapsulation versus the ambient. Finally the battery pack is a compact foam block with only the main electrical terminals, the cooling air inlet and outlet and a LV connector as interfaces. Recycling aspects as well as cell ageing were considered in the design of the pack.
---