{attributes={}, name=downloadList, data=, type=selection_break, options=[], optionsMap={}, mainTitle={attributes={language-id=en_US}, name=mainTitle, data=Discover more, type=text, options=[], optionsMap={}}, sectionList={attributes={}, name=sectionList, data=, type=selection_break, options=[], optionsMap={}, sectionIcon={attributes={language-id=en_US}, name=sectionIcon, data=newsletter, type=list, options=[], optionsMap={newsletter=Newsletter, download=Download, software=Software, white-paper=White Paper, webinar=Webinar}}, sectionName={attributes={language-id=en_US}, name=sectionName, data=Contact Us, type=text, options=[], optionsMap={}}, downloadFiles={attributes={}, name=downloadFiles, data=, type=selection_break, options=[], optionsMap={}, LinkTitle={attributes={language-id=en_US}, name=LinkTitle, data=Get in touch with our experts, type=text, options=[], optionsMap={}}, CTALink={attributes={language-id=en_US}, name=CTALink, data=https://www.avl.com/web/guest/registration-cta?articleId=13343320&groupId=10138, type=text, options=[], optionsMap={}}, DownloadFile={attributes={language-id=en_US}, name=DownloadFile, data=, type=document_library, options=[], optionsMap={}}}}}
false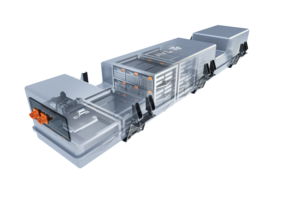 Cost-effective and modular
AVL Battery Development for Truck and Bus
Battery solutions for high demands and high performance
Powertrain electrification poses new challenges and opportunities for every vehicle system, including bus and truck battery development. Battery systems for commercial vehicles – and their charging solutions – must be flexible enough to meet global legislation and the needs of every region or market. In addition, they must guarantee sufficient driving range of the vehicle in urban and low-emission zones, while balancing product cost, weight and CO2 benefit.

AVL is a battery expert with substantial experience in creating electrification solutions for emission-free transport. This enables us to help our customers answer these challenges. From systems and requirements engineering to concept and prototype designs, prototype builds, and series production-bound system development and validation, we cover the entire process.

Modular, Tailored, Effective

Our services include developing the layout and specifications of tailored battery and charging systems for particular applications, from concept through to SOP. We focus on modular systems and advanced thermal management concepts to enable safe and high performance operation. With our advanced battery management system (BMS) control functions we achieve the best performance and the longest lifespan for every battery.

In addition to cell testing and battery benchmarking we also carry out reliability and durability engineering. This enables us to meet any commercial vehicle productivity requirements. We design and layout high-performance AC and/or DC charging solutions, including hardware and software, to meet local charging standards and optimize the entire charging process.

Robust, Flexible Solutions

Thanks to our modular approach, which enables high component and system reuse, development and validation costs are kept to a minimum. At the same time we deliver high system performance and component durability. Our proven model-based process frontloads tasks, reduces time-to-market, and our proven validation methodology keeps quality high while reducing warranty risk.

With our worldwide network of experts and testing facilities we offer a battery development solution that is highly flexible, with a short realization time. Suitable for the most demanding applications, our solutions help you meet your goals.
---