AVL Gas Engines for Commercial Vehicles
Highest power output and best fuel efficiency
AVL offers a variety of gas engine solutions that are compliant with emission and CO2 legislations. They are market-ready, have attractive product costs and provide best fuel efficiency.
---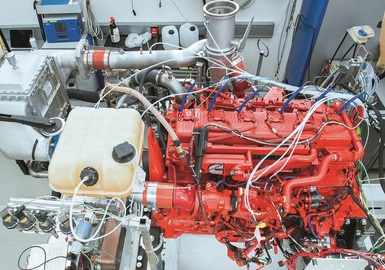 The Challenge
The Challenge
The increasing market demand for gas engines due to newly explored gas resources and the increasingly stricter emission regulations raise the following questions:
Which high-performance solutions meet upcoming Greenhouse Gas & CO2 regulations?
How can my gas engine achieve a comparable performance to Diesel engines?
What makes high-powered gas engines reliable and durable?
Is there a solution with an ROI within a few years?
---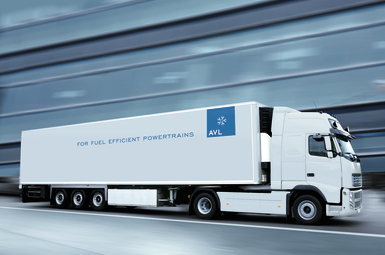 The AVL Solution
AVL's solutions with regard to gas engines development range from the initial concept definition, engine design & analysis, software & functions development to engine development & validation.
Spark-ignited stoichiometric combustion concept combined with small amounts of Exhaust Gas Recirculation (EGR) and three-way-catalyst (TWC) systems. Short-term solution for the next generation of truck and bus applications meeting the most stringent EU VI and US EPA14 emission regulations
Lean burn spark ignited gas engine concept with relatively low modification effort of existing Diesel engine for gas fuel. A highly efficient commercial gas engine solution for less strictly regulated markets as well as for industrial applications
Dual fuel engine concepts with port fuel injection interesting gas engine alternatives especially for markets with less stringent emissions requirements
Gas high-pressure direct injection (HPDI) technology offers highest power density, diesel-like fuel efficiency and high Diesel substitution rates of up to 90%
---
The Added Value
AVL customers benefit from commercial gas engines with
Highest possible power output
Best fuel efficiency due to optimized combustion systems and advanced air handling concepts
Tailored, cost-effective aftertreatment system
Flexibility and independency due to individual gas engine control software
Minimized validation cost due to AVL experience coupled with optimized validation plan design
---