{attributes={}, name=downloadList, data=, type=selection_break, options=[], optionsMap={}, mainTitle={attributes={language-id=en_US}, name=mainTitle, data=Discover more, type=text, options=[], optionsMap={}}, sectionList={attributes={}, name=sectionList, data=, type=selection_break, options=[], optionsMap={}, sectionIcon={attributes={language-id=en_US}, name=sectionIcon, data=newsletter, type=list, options=[], optionsMap={newsletter=Newsletter, download=Download, software=Software, white-paper=White Paper, webinar=Webinar}}, sectionName={attributes={language-id=en_US}, name=sectionName, data=Contact us, type=text, options=[], optionsMap={}}, downloadFiles={attributes={}, name=downloadFiles, data=, type=selection_break, options=[], optionsMap={}, LinkTitle={attributes={language-id=en_US}, name=LinkTitle, data=Get in touch with our experts!, type=text, options=[], optionsMap={}}, CTALink={attributes={language-id=en_US}, name=CTALink, data=https://www.avl.com/web/guest/registration-cta?articleId= 926728&groupId=10138, type=text, options=[], optionsMap={}}, DownloadFile={attributes={language-id=en_US}, name=DownloadFile, data=, type=document_library, options=[], optionsMap={}}}}}
false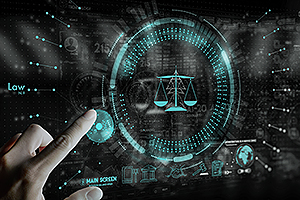 AVL EMREP keeps up with ever-changing regulations
AVL Global Legislation Services
Solutions to help the industry navigate an ever-changing legal landscape
As governments and markets seek answers to climate change, the legislative landscape relating to automotive emissions, CO₂ and other greenhouse gases is constantly changing. OEMs aiming to balance performance and fuel consumption with global compliance and market success can find themselves facing a daunting challenge.

With more than seven decades of automotive experience, and a global network of experts, at AVL we can provide the support that the industry needs. Thanks to our broad know-how of emission-related topics, OEMs can meet their responsibilities and their targets around the world.

A Deep Understanding of Pollutant Emission
​​​​​​​At AVL we understand the synergistic relationship between technology and legislation, and share this information in a series of specialist reports and services. As leading markets such as the US, Europe, China, India and Japan develop their own emission standards, these reports help customers understand them.

​​​​​​​Such is our knowledge of both the technology and the legislative framework, we are able to cooperate and consult with the industry and also the authorities. As a leader in the development of the powertrain, we understand how it can be refined in order to meet demands around the world.

Our reports and services cover a wide range of topics. These support OEMs in areas such as:
Research and development
Day-to-day business
Certification
Testing
Strategic planning
We can help our customers with a wide range of emission legislation-related services. These include legislation application, certification and homologation. We also conduct studies on worldwide legislative and emission-related issues, as well as our air quality surveys.

This insight is available for the benefit of the industry and global legislators alike. In addition, we also offer long-term forecasts for a wide variety of engine and vehicle configurations. These include:
2 and 3 wheelers such as motorcycles and scooters
Passenger cars and other light-duty vehicles
Heavy-duty engines and vehicles
Off-road engines and vehicles
Stationary engines
Tractor engines and vehicles
Marine engines for propulsion and auxiliary drive
Locomotive engines
Hybrids

​​​​​​​AVL Global Emission Legislation Report (EMREP)
​​​​​Our Worldwide Emission Regulations Information Services has a comprehensive database of current and future emission legislation. Helping OEMs keep abreast of the global legislative environment, it is a thorough resource of engine emission standards and law-making trends.

Based on our long-term experience in the application and interpretation of worldwide legislation, it contains a plethora of valuable information. Covering about 50 countries, it includes detailed coverage of regulations, proposals and forecasts for all vehicle and engine applications and topics such as:
Rulemaking for exhaust emissions limits
On Board Diagnostics (OBD)
Fuel quality
Fuel consumption
CO₂​​​​​​​ emissions
A Proven Resource for Pollutant Emission Reduction
​​​​​​​Our Global Legislation Services are already delivering benefits to clients all around the world. A demonstration of our tailpipe emission legislation data is available below, allowing you to comfortably test our database. It is limited to passenger cars within the EU, but offers a good example of how customers can benefit from this resource. The range of satisfied customers who already use the service includes research institutes up to OEMs of different vehicle categories.
---