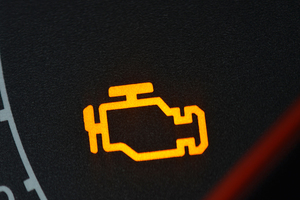 OBD Calibration Diesel Passenger Cars
OBD Calibration or support for individual OBD tasks for all legislations. Vehicle Calibration is essentially determining the customer relevant attributes of a car at the same time fulfilling legislative standards, world-wide for all markets.
---
Main criteria for a successful product like
Fuel Consumption

Performance

Emission

Driveability

OBD compliance
have to be achieved in a documentation and tool environment that ensures efficient workflow,
traceability and robustness to worldwide market demands
AVL Approach
Description of Work Packages – Exhaust Aftertreatment Calibration
Work Package

Goal





OBD system design

Support to engineer a legally compliant and robust OBD systems and develop functions for new monitoring demands





Base & Electrical Diagnostics

Check of all sensors and actuators for electrical connection and stuck mechanics. Automated validation of these checks on HIL testrigs. Diagnose communication buses and connection of network linked smart sensors/actuators.





Engine OBD

Check of all engine mounted systems to fulfill legal, safety or service needs. These systems include for example EGR system, cooler efficiencies, boost system, coldstart emission reduction (CERS) and others.





Exhaust Aftertreatment OBD

Check of all aftertreatment components to fulfill legal, safety or service needs. These systems include for example (E-)DOC, LNT, (S-)DPF, SCR with dosing system, CUC, EG-sensors (T, NOx, PM and others).





Fault Manager & Scan Tool

Ensure communication and error reporting according to legal and customer standards. Ensure compliance with J1699 tests and automated HIL test procedures. Analysis of fault inhibitions to ensure correct error reaction and avoid MIL occultation.





Certification & Documentation

Tool based generation of certification documents such as OBD summary table and system description. Support customers in authority negotiation and manage certification procedure with worldwide affiliate structure.





End of Line Testing and Offboard Diagnosis

Engineer and calibrate diagnostics to ensure standards are kept at end of production line. Assist workshop guided diagnostics with off board testing functions.
---
Customer Benefits
Highlights & USP – OBD Calibration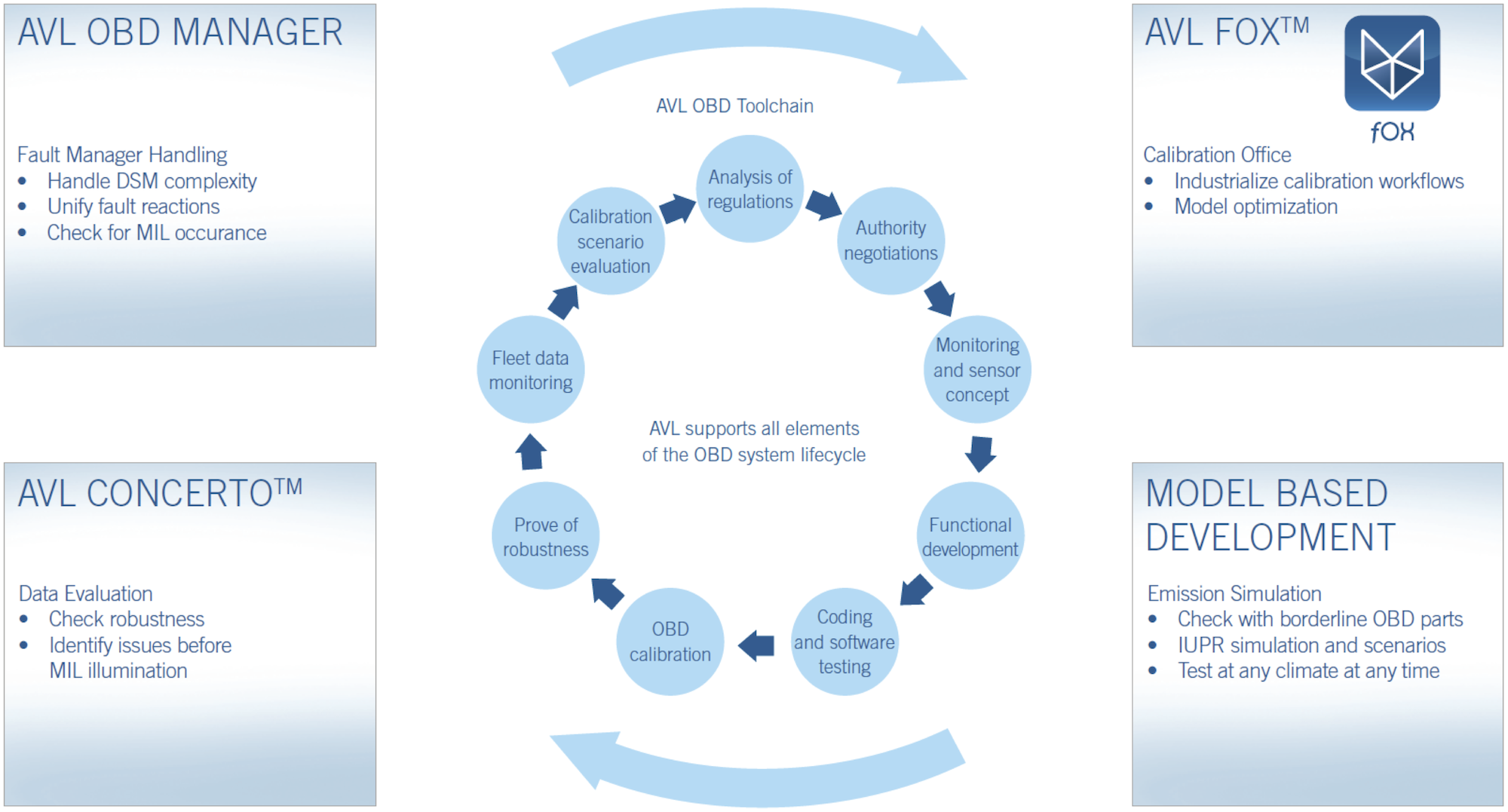 ---