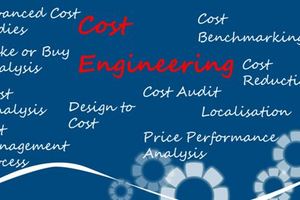 Cost Engineering
AVL's extensive engineering expertise is the strong basis for all our cost engineering activities and methods. Focusing on all five powertrain elements (engine, transmission, controls, e-motor, battery), AVL has developed Cost Engineering methodologies and databases, leveraging in-depth know-how of products, manufacturing processes and supply chain on a global basis. These methodologies are tailored to the specifics of the OEMs/suppliers and country requirements - not limited to current technologies.
---
AVL Solution


Global Production Expertise
AVL Cost Engineering is part of Plant and Production Engineering, where experts in powertrain components manufacturing, process and quality optimisation and new technologies co-operate. Working together in the systematic development of calculation techniques, such as cycle time determination, quality / efficiency forecasts and logistic impacts this enhances AVLs Cost Engineering methodologies.
AVL Cost Engineering capability is currently available in Europe, North America and Asia in order to support for localisation.
 
Seamless Integration from Product to Production Development
AVL Cost Controlling and Optimisation covers the entire product development process with its three main phases.

Concept decision and evaluation based on optimum balancing of the main imperatives i.e. CO2 emissions, performance, quality, reliability, weight and cost.

Extensive benchmarking of engineering solutions already on the market and future innovations.

Resulting in viable and competitive cost targets for a robust Business Case.

Constant control and optimisation of product costs during design from concept to serial production is fundamental to the development targets.

Evaluation of design, technology solutions and alternatives, highlighting the cost impact for both product and production.

AVLs reports customized to the OEM's engineering and purchasing needs.

Improved profitability of products through screening of the current status and identification of areas to be addressed.

Definition of functional and technical cost reductions and best cost manufacturing country.

Calculation of localisation scenarios and evaluation of the negotiating scope with suppliers.


| | | | |
| --- | --- | --- | --- |
| AVL Cost Engineering | Strategy | Development | Enhancement |
| Advanced Cost Studies | ● | | |
| Cost Benchmarking | ● | ● | ● |
| Design to Cost | ● | ● | |
| Cost Analysis | | ● | ● |
| Cost Reduction Studies | | ● | ● |
| Cost Audit | | | ● |
| Price Performance Analysis | | | ● |
| Localisation Study | | ● | ● |
| Make or Buy Analysis | ● | ● | |
| Cost Management Process | ● | ● | ● |
All AVL Cost Engineering Solutions can be ordered as standalone services in all phases of the product life cycle.

AVL combines these services into the customer's existing development process or offers them as an integrated part of AVL's process.
---
Market Requirements
Affordable mobility is in constant conflict with challenging emission standards, growing customer expectations in worldwide markets and the need to further reduce the carbon footprint of product families. New groups of buyers in the BRIC countries set new price benchmarks. At the same time future powertrains will contain more functions, electrified systems and sophisticated components, thus making a focus on cost engineering mandatory.
---