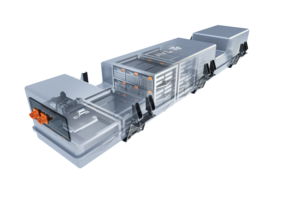 Cost-effective and modular
AVL Battery Development for Truck and Bus
Development of future solutions – from grid to road
AVL has gained substantial experiences in the field of battery development to support future electrification and CO2-free mobility. AVL offers customer-oriented, tailored solutions from systems engineering to provision of functional prototypes, development and validation of series production bound systems.

---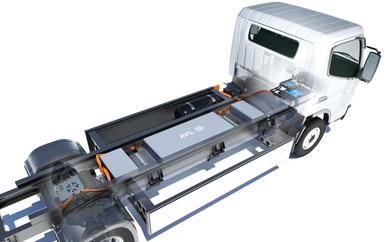 The Challenge
The increasing number of local low- and zero-emission zones as well as the low CO2 footprint in the transportation industry affects powertrain and vehicle development.
How can I balance product cost, weight and the CO2 benefit of the battery system?
Which battery system allows flexible adaptation to local requirements?
Which charging solution meets different standards in different markets?
Which solution guarantees access to urban / low-emission zones?
---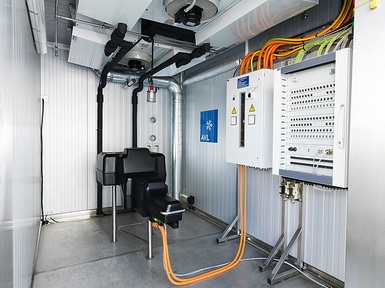 The AVL Solution
AVL bridges the gap between OEMs and cell/battery producers and develops both high-power (for HD applications) and high-energy type battery packs (for LD trucks) including charging systems for hybrid electric and full electric vehicles.
Layout, specification and development of specific battery and charging system solutions for the individual application from concept to SOP
Modular battery systems including advanced thermal management concepts enabling high performance charging
Advanced battery management control functions optimizing battery performance and durability
Layout and development of high performance AC and / or DC charging solutions (HW & SW) for all local charging standards
Reliability and durability engineering to achieve commercial vehicle productivity demands
Cell testing and benchmarking
Prototype and A/B sample build
BMS development (HW and SW) for series production
---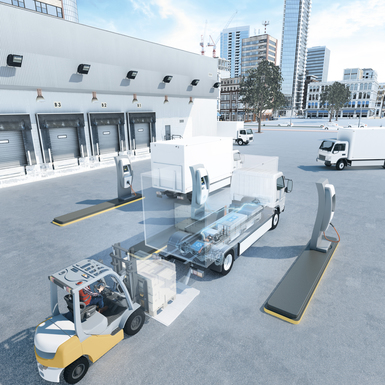 The Added Value
Tailored solutions thanks to AVL's leading experience in commercial powertrain engineering combined with cross-industry electrification know-how
Smart and cost-efficient solutions due to expert know-how of all relevant components and their system interaction
Limited development and validation cost due to modular concepts enabling high share of component and sub-system re-use.
High system performance and component durability as well as short time-to-market due to AVL's proven model-based development approach (front-loading)
High product quality and low warranty risk by applying AVL's unique validation methodology
Flexible prototype and small fleet vehicle assembly based on long experience with electrification systems
Worldwide calibration, validation and testing capabilities for components, systems and vehicles to provide high flexibility and short reaction time
---