{attributes={}, name=downloadList, data=, type=selection_break, options=[], optionsMap={}, mainTitle={attributes={language-id=en_US}, name=mainTitle, data=Discover more, type=text, options=[], optionsMap={}}, sectionList={attributes={}, name=sectionList, data=, type=selection_break, options=[], optionsMap={}, sectionIcon={attributes={language-id=en_US}, name=sectionIcon, data=newsletter, type=list, options=[], optionsMap={newsletter=Newsletter, download=Download, software=Software, white-paper=White Paper, webinar=Webinar}}, sectionName={attributes={language-id=en_US}, name=sectionName, data=Contact us, type=text, options=[], optionsMap={}}, downloadFiles={attributes={}, name=downloadFiles, data=, type=selection_break, options=[], optionsMap={}, LinkTitle={attributes={language-id=en_US}, name=LinkTitle, data=Get in touch with our experts, type=text, options=[], optionsMap={}}, CTALink={attributes={language-id=en_US}, name=CTALink, data=https://www.avl.com/registration-cta?articleId=26151336&groupId=10138, type=text, options=[], optionsMap={}}, DownloadFile={attributes={language-id=en_US}, name=DownloadFile, data=, type=document_library, options=[], optionsMap={}}}}}
false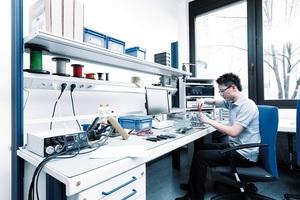 Device Overhaul
Extending the Lifespan of Testing Equipment
Intended to extend the lifespan of older test devices which may have already been in operation for between 5 and 9 years, a device overhaul can breathe new life into more mature equipment. As a preventative step, an overhaul takes place off-site at one of our Repair Centers, to replace parts that may cause problems in the future and keep equipment working at its best.

Once the service is scheduled and your device is received at our repair center, you will receive an expected completion date. When the overhaul is complete, subsequent checks are carried out before the device is returned to you, and you can track the whole process to see what steps are being taken and how much time it will take.

If it's an entire test system that needs an overhaul, we'll come to your location and conduct an in-depth health check. The results will be put into a report and a proposed plan-of-action suggested before any work is carried out.

Each Device Overhaul has a fixed price which includes the replacement parts outlined in its package. Health checks for entire systems are priced on a per-case basis depending on the nature and complexity of the system.

Currently Device Overhaul packages are available for the following devices:
AVL Micro Soot Sensor 483
AVL Dynamometers
However, this list is always growing. Contact your local AVL Sales or Service Representative to find out more.
---