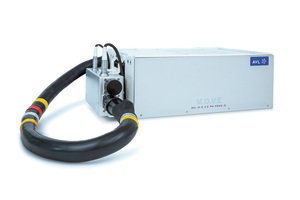 AVL M.O.V.E iS - Your fast track to RDE success
AVL M.O.V.E PN PEMS iS
RDE compliant Portable Emission Measurement System for particle number
The AVL M.O.V.E PN PEMS iS extends the system portfolio of the industry standard M.O.V.E iS by a new particle number measurement module providing an AVL "All-in-One" Solution.
---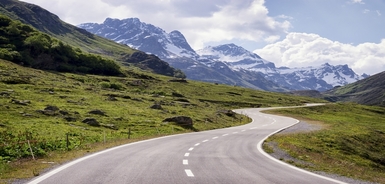 The Challenge
In September 2017, new standards for Real Driving Emissions (RDE) will be introduced for gaseous components (NOX) and Particle Number (PN). The RDE requirements will have a significant impact on the development process of powertrain and after-treatment systems, resulting in new equipment and increased complexity for testing and certification:
How to deal with the loss of repeatability due to real driving influencing factors such as human driver, traffic and road conditions?
Is the system robust against the changing environmental conditions like rain, altitude, vibrations, temperature?
---
The AVL Solution
The AVL M.O.V.E PN PEMS iS uses the Advanced Diffusion Charger technology which is a further enhancement of the well-known corona discharge principle.
This advanced sensor technology correlates directly to particle number and enables the device to feature an outstanding robustness against vibrations, tilting, vehicle accelerations and extended environmental conditions. Furthermore it ensures highest long term sensor stability based on the unique continuous zero point monitoring. A highest accuracy and repeatability can be achieved by the extended sensor measurement range and therefore low required dilution rates.
The device fully complies with the latest RDE requirements in respect of hardware, functionality, calibration and PN correlation.
---
The Added Value
The AVL M.O.V.E PN PEMS iS has the following key-features:
Outstanding robustness against vibrations, tilting, vehicle accelerations and extended environmental conditions (-10 … 45 °C, up to 3,000 m altitude)
Highest long-term sensor stability based on an unique continuous zero point monitoring
Optimized operating costs due to low maintenance effort based on the "operating fluid free" measurement principle
Highest accuracy and repeatability ensured by an extended sensor measurement range and therefore low required dilution rates
---
Details
Sensor principle

Advanced diffusion charger

Measurement frequency

Up to 10 Hz

Dilution rate - fixed

10:1

Sample flow rate

Approx. 0.5 [l/min]

Max. exhaust temperature

Up to 500 °C at sample point with AVL Tailpipe Sampling Kit (flexible steel hose)

Max. 200 °C at the heated line's entrance

Operating temperature

-10 … +45 °C

Operation sea level

Up to 3,000 m

Power supply

21 … 28.8 VDC at max. 28 A

Power consumption

<300 W (at 20 °C with 1.25 m heated sampling line)

Dimension

~507 x 193 x 374 mm (W x H x D)

Weight

AVL PN PEMS: ~16 kg

VPR assembly: ~6 kg
---
---
Downloads
Downloads
| | |
| --- | --- |
| | 0.86 MB |