{attributes={}, name=downloadList, data=, type=selection_break, options=[], optionsMap={}, mainTitle={attributes={language-id=en_US}, name=mainTitle, data=Discover more, type=text, options=[], optionsMap={}}, sectionList={attributes={}, name=sectionList, data=, type=selection_break, options=[], optionsMap={}, sectionIcon={attributes={language-id=en_US}, name=sectionIcon, data=newsletter, type=list, options=[], optionsMap={newsletter=Newsletter, download=Download, software=Software, white-paper=White Paper, webinar=Webinar}}, sectionName={attributes={language-id=en_US}, name=sectionName, data=Contact Us, type=text, options=[], optionsMap={}}, downloadFiles={attributes={}, name=downloadFiles, data=, type=selection_break, options=[], optionsMap={}, LinkTitle={attributes={language-id=en_US}, name=LinkTitle, data=Get in touch with our experts!, type=text, options=[], optionsMap={}}, CTALink={attributes={language-id=en_US}, name=CTALink, data=https://www.avl.com/web/guest/registration-cta?articleId=13744861&groupId=10138, type=text, options=[], optionsMap={}}, DownloadFile={attributes={language-id=en_US}, name=DownloadFile, data=, type=document_library, options=[], optionsMap={}}}}}
false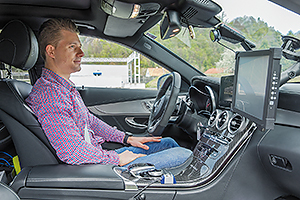 Market success with human-centric solutions
ADAS/AD Testing, Calibration and Validation
The AVL approach to the calibration, verification and validation of ADAS/AD features
Automotive technology is bound to complete the transition from assisted driving features such as Parking Assist and Lane Keeping Assist to fully autonomous driving. As the pace of advancement accelerates, OEMs are facing ever greater challenges.

These include increasing development effort and complexity, time-to-market pressure and an immense testing effort to ensure robustness, reliable functionality, performance quality, safety and user acceptance. Fortunately, AVL has a range of solutions to manage these challenges.

Robust Results

At AVL we provide end-to-end functional and performance testing, calibration and optimization services. Our offering starts in the lab, before moving to the test track and finally public roads.

Backed up by seven decades of automotive development and a global network of experts, we have developed a range of powerful products and services. These include tools that can be used for the development, objective assessment and evaluation of perceived safety, comfort and the overall driving experience.

The new era of highly automated driving tasks and technologies require tools and methods to ensure their viability, safety and reliability. Our testing, calibration and validation tools offer OEMs reassurance under safe and flexible lab conditions, with a vast number of real-world driving situations and maneuvers.

A Wide Portfolio of Solutions

AVL autonomous driving development solutions carry a range of features that benefit OEMs wishing to implement ADAS/AD technology. These include:
Carry-over integration to derivative vehicles including testing, calibration and validation
Calibration with the application of our automated and objective assessment technology AVL-DRIVE™ Autonomous
Testing and verification of features in virtual environment (SiL, MiL simulation), on dynamic driver simulator and up to cloud computing for a high level of testing capability
Proving grounds validation including active safety and real-world testing on public roads
Evaluating the fulfillment of KPI/performance targets including comparison to competitor vehicles
Real-world fleet testing, identification of critical scenario and hot data storage solution for validation purposes.

Why Partner with AVL?

AVL is a trusted ADAS engineering partner, supporting manufacturers and suppliers worldwide from early feasibility through to concept and SOP. With a human-centric approach, AVL offers evaluation of perceived safety and comfort, optimizing our customer's market success with high-quality ADAS features.

Our global network of facilities and experts helps to localize those solutions efficiently and close to you. We achieve unparalleled efficiency and robustness to ensure you go to market with complete confidence.
---