{attributes={}, name=downloadList, data=, type=selection_break, options=[], optionsMap={}, mainTitle={attributes={language-id=en_US}, name=mainTitle, data=Discover more, type=text, options=[], optionsMap={}}, sectionList={attributes={}, name=sectionList, data=, type=selection_break, options=[], optionsMap={}, sectionIcon={attributes={language-id=en_US}, name=sectionIcon, data=newsletter, type=list, options=[], optionsMap={newsletter=Newsletter, download=Download, software=Software, white-paper=White Paper, webinar=Webinar}}, sectionName={attributes={language-id=en_US}, name=sectionName, data=Contact us, type=text, options=[], optionsMap={}}, downloadFiles={attributes={}, name=downloadFiles, data=, type=selection_break, options=[], optionsMap={}, LinkTitle={attributes={language-id=en_US}, name=LinkTitle, data=Get in touch with our experts, type=text, options=[], optionsMap={}}, CTALink={attributes={language-id=en_US}, name=CTALink, data=https://www.avl.com/web/guest/registration-cta?articleId=6387097&groupId=10138, type=text, options=[], optionsMap={}}, DownloadFile={attributes={language-id=en_US}, name=DownloadFile, data=, type=document_library, options=[], optionsMap={}}}}}
false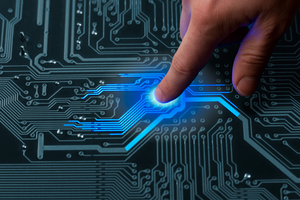 Connected thinking for better results
CONNECTED Toolchains
Perfectly synchronized AVL tools to solve specific development tasks
Today's vehicle and component development process requires a large amount of increasingly complex and interdependent engineering tasks. OEMs, tier 1 suppliers and regulators face the challenge of managing this development effort and the associated high costs at typically low traceability and flexibility. A lot of effort is caused by cost intensive testing of prototypes in later development stages accompanied by non-traceable data-management along the development chain. AVL has a solution to tackle these issues.

Bridging the Gap between the Virtual and the Real World

AVL develops CONNECTED Toolchains as methodologies that combine testing, simulation, data-management and technological know-how to increase the efficiency of a development process in terms of quality, time and cost. By means of efficient "frontloading", engineering tasks are shifted from expensive prototype testing on the road towards early development phases in a partly virtual environment.

We are developing CONNECTED Toolchains in a variety of different automotive areas, ranging from conventional powertrain applications to electrification and from component to system to vehicle level.
---