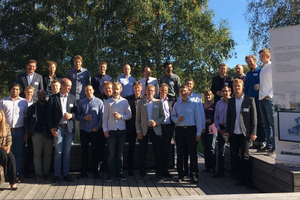 AVL EXCITE™ Tech-Day Scandinavia 2016
September 21, 2016, for the first time, close to 40 Scandinavian participants gathered at Chalmers Teknikpark in Gothenburg, excited to learn more about AVL EXCITE™.
Users from SCANIA, VOLVO Cars, VOLVO Trucks, VOLVO Penta, Wärtsilä, and many more companies and universities from Scandinavia presented and discussed the latest applications. Engine and Transmission was at the heart of the day, but presentations from AVL showcased also new domains such as EV and HEV driveline dynamics, or noise radiation using AVL EXCITE™ Acoustics.
The very positive feedback from customers will certainly increase AVL's visibility and give opportunities for further collaboration.
---