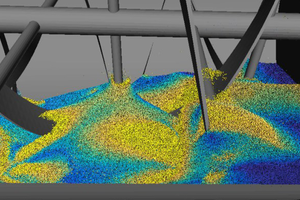 XPS® - eXtended Particle Simulation: New Software for the Particle Processing Industry
With the contract signing between the companies RCPE, AVL and CATRA in late 2015, the distribution of the new particle simulation software XPS® has started. Combined with the 3D CFD software AVL FIRE™ exciting applications open up, which are of particular interest for the chemical and process industry.
This integrated numerical simulation software perfectly combines the unique product specifications of the GPU-based DEM solver XPS®, developed by RCPE, and the multiphase CFD solver of AVL FIRE™, developed by AVL. XPS® is thus able to predict not only the behavior of several millions of solid particles, but also their interaction with surrounding fluid flow in arbitrary complex geometries.
Here are some of the advantages of the new coupled software:
Being able to predict and understand fluid-granular flow, which is necessary for many industries, e.g. pharmaceutical, cosmetics, food, oil&gas, plastics, bulk solids or minerals.
Faster product and process development because simulation is faster, safer and cheaper than experiments
The computational expense for large amounts of particles (up to 80 Mio.) is low, thanks to the GPU-based massive parallel architecture.
"By coupling AVL FIRE™ and XPS® the application fields of both products significantly expand. This results in the ability to satisfy existing customers even better and simultaneously expand into new markets", says Maik Suffa, Product Manager for AVL FIRE™.
More detailed technical information can be found here. Exemplary videos of some industrial applications can be seen here.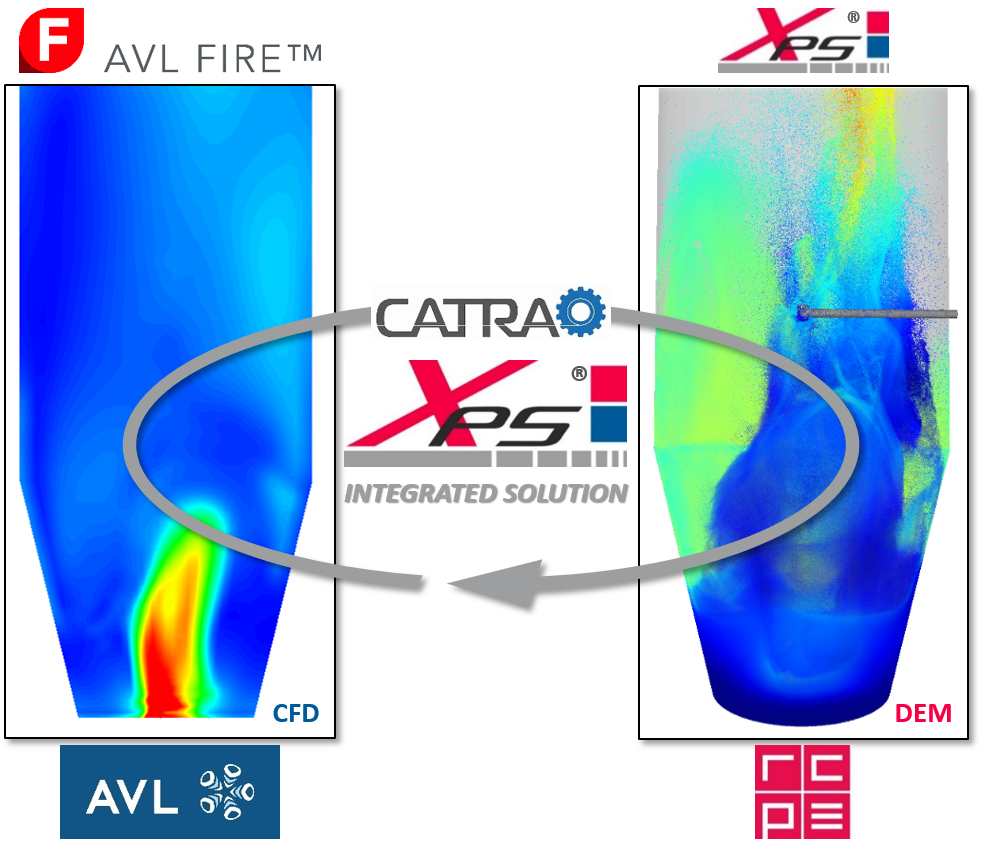 ---