{attributes={}, name=downloadList, data=, type=selection_break, options=[], optionsMap={}, mainTitle={attributes={language-id=en_US}, name=mainTitle, data=Discover more, type=text, options=[], optionsMap={}}, sectionList={attributes={}, name=sectionList, data=, type=selection_break, options=[], optionsMap={}, sectionIcon={attributes={language-id=en_US}, name=sectionIcon, data=newsletter, type=list, options=[], optionsMap={newsletter=Newsletter, download=Download, software=Software, white-paper=White Paper, webinar=Webinar}}, sectionName={attributes={language-id=en_US}, name=sectionName, data=Contact us, type=text, options=[], optionsMap={}}, downloadFiles={attributes={}, name=downloadFiles, data=, type=selection_break, options=[], optionsMap={}, LinkTitle={attributes={language-id=en_US}, name=LinkTitle, data=Get in touch with our experts, type=text, options=[], optionsMap={}}, CTALink={attributes={language-id=en_US}, name=CTALink, data=https://www.avl.com/web/guest/registration-cta?articleId=18183268&groupId=10138, type=text, options=[], optionsMap={}}, DownloadFile={attributes={language-id=en_US}, name=DownloadFile, data=, type=document_library, options=[], optionsMap={}}}}}
false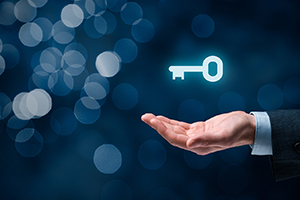 Build an electric future
AVL Smart Charging – Digitalization and Security
Secure data management and protection solutions
To maximize data use in the development of batteries and charging systems we have developed a secure digital ecosystem Device.CONNECT™. The system shares data between the vehicle, its systems and the development lab to analyze performance and optimize usage.

Employing secure licenses, it ensures only those parties with the relevant permissions can gain access to the information they require. Data storage, processing, analytics and optimization are handled efficiently, robustly and securely. The means that the maximum value is gained from system data without compromising security, both with wired and 'over the air' data transmission.
Protection from Every Angle
With any electrified, connected technology, there are vulnerabilities that need to be considered from the concept stage through to SOP and the whole lifecycle of the vehicle. This is not just to guarantee the safe operation of the vehicle and protect brand reputation, but also to ensure end-user confidence. Therefore, data security, network integrity and protection from malicious behavior must be built into the concept from the start.

AVL's competence in this area begins with a detailed security analysis that thoroughly evaluates security threats and risks. The results of these analysis then are included in our concept and design methodologies, our implementation and testing practices. Our Continuous System Care service ensures that already known as well as new weaknesses cannot harm the system.

Ensuring that you get the most out of your data while remaining secure is a core part of our smart charging development competence. This supports the development of market-leading products that meet the demands of the end user.
A Proven History
At AVL we have long been developing a diverse range of products and services to support OEMs facing the increasing ubiquity of the electrified powertrain. This is proven by a large number of successful customer projects with global brands, supported by our worldwide network of facilities and experts.

Our complete vehicle and powertrain experience also extends to new technologies. This includes electric vehicle charging solutions, and we are delivering this expertise throughout the value chain. This solid foundation of experience is already enabling manufacturers to optimize their electrification offerings, building a bright future for the automotive industry around the world.
---