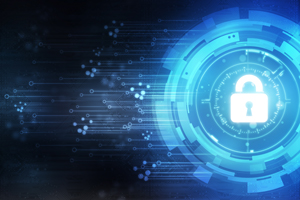 For a safe automotive future
Automotive System Safety and Cybersecurity
Protecting humans against system malfunctions and vehicles against attacks
Everyone in the automotive industry has the responsibility of considering human safety in the development of their products. Indeed, the reduction of unacceptable risks must be designed into all products from the concept stage and onwards. System safety and cybersecurity must be a design decision.

At AVL, this consideration is built into all of our products and services. The ultimate goal is to improve the safety of vehicles.

Liability, Compliance, Care and Responsibility

AVL provides a wide range of solutions within the whole functional safety lifecycle of processes and technical solutions, from concept right through to SOP. Dynamic projects require comprehensive tools for our customers but also for our engineers in their daily work:
AVL FUSE – keep track of required safety activities in e.g. ISO 26262 projects
AVL MAESTRA – an integrated state-of-the-art model-based development platform
AVL CONCERTO – the platform for next-level data processing
AVL CRETA – handle complex calibration projects and data management

As well as our engineering services and product portfolio, this offering also includes training and coaching related to functional safety and cybersecurity. This is all carried out in compliance with:
ISO 26262 – Road Vehicles – Functional Safety*
ISO 25119 – Tractors and machinery for agriculture and forestry
ISO/PAS 21448:2019 – Road Vehicles – Safety of intended functionality*
ISO/SAE 21434 - Road Vehicles - Cybersecurity Engineering*
*... AVL employees are members of the standard board.

Our system safety and cybersecurity engineering competencies are based on more than 20 years of experience in this area. We not only support the establishment of complete safety or security architectures for conventional and HEVs; but also future technologies like BEVs, FCEVs and AD/ADAS technologies.

This means that with our products and services you are in compliance with currently required automotive safety and security regulations. Throughout the development process, we ensure that safety standards are supported with thorough risk assessments, as defined by the FMEA, FTA and FMEDA.

A Compliant Safety Process

Supported by our global network of competence centers for System Safety and Cybersecurity, we can ensure that safety is considered throughout the development along the v-cycle. Already proven in a wide range of more than 100 successful customer projects globally, we are proud to be THE industry's partner in creating a bright, safe automotive future.
---