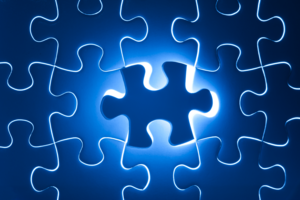 Advanced Simulation
AVL Advanced Simulation Technologies provides services for the improvement of applied methods and for the development of new simulation methods in close co-operation with our customers up to complex project work including simulation-measurement comparison for validation of methods. AVL Advanced Simulation Technologies offers a wide range of simulation project work using analytical and numerical methods as multi-body dynamcis (MBD), WBT (sound radiation), FEM, and thermos-fluid dynamics in 1D and 3D CFD and system simulation from office to test bed integration in the field of automotive and non-automotive industry with a strong focus on driveline and vehicle integration.
---
Simulation Work is offered for:
NVH (dynamics till sound radiation)
Durability and wear
Friction and efficiency
Combustion and aftertreatment
Cooling, lubrication and energy management
Driving performance, fuel consumption and emissions
Electro-magnetics and electro-chemistry

These are typically, but not necessarily, done using AVL Advanced Simulation Technologies software products.

The project can cover the entire simulation including model set-up, definition of boundary conditions, analysis and result evaluation and interpretation. AVL Advanced Simulation Technologies w ill provide clear conclusions and recommendations on the analysis performed and the investigated design.

Each project is performed according to the AVL Advanced Simulation Technologies project process, guided by continuous documentation and finalised by a report describing all steps, the models used and the results obtained. On request, know-how transfer is done at the end of the project.
---
Typical Project Definitions are:
Development of new methodologies
Increase of process efficiency and implementation of advanced solutions
Validation projects including comparison to measurements
Research and development (R&D) projects
Dedicated projects or joint and research (J&R) projects

Measurements could be performed at AVL or at the customer site.

Projects could be performed by AVL Advanced Simulation Technologies alone or together with customer (sharing the work) as joint and research projects (J&R).

For further information or a specific project proposal, contact your responsible Sales Manager.
---