{attributes={}, name=downloadList, data=, type=selection_break, options=[], optionsMap={}, mainTitle={attributes={language-id=en_US}, name=mainTitle, data=Discover more, type=text, options=[], optionsMap={}}, sectionList={attributes={}, name=sectionList, data=, type=selection_break, options=[], optionsMap={}, sectionIcon={attributes={language-id=en_US}, name=sectionIcon, data=newsletter, type=list, options=[], optionsMap={newsletter=Newsletter, download=Download, software=Software, white-paper=White Paper, webinar=Webinar}}, sectionName={attributes={language-id=en_US}, name=sectionName, data=Contact us, type=text, options=[], optionsMap={}}, downloadFiles={attributes={}, name=downloadFiles, data=, type=selection_break, options=[], optionsMap={}, LinkTitle={attributes={language-id=en_US}, name=LinkTitle, data=Get in touch with our experts, type=text, options=[], optionsMap={}}, CTALink={attributes={language-id=en_US}, name=CTALink, data=https://www.avl.com/registration-cta?articleId=18526873&groupId=10138, type=text, options=[], optionsMap={}}, DownloadFile={attributes={language-id=en_US}, name=DownloadFile, data=, type=document_library, options=[], optionsMap={}}}}}
false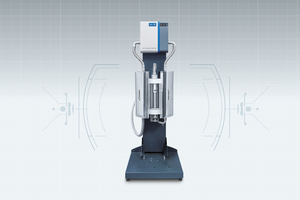 Master the leak
AVL BLOW BY METER™
Ideal for steady state, transient and dynamic blow by measurement
To comply with emission legislation for new combustion engines today and in the future, engine testing will become more and more complex. This also means that the requirements for crankcase ventilation systems will continue to increase. To tackle these challenges, we offer the AVL Blow by Meter™ – an indispensable instrument with a unique performance. It is designed for use in a broad range of applications, from small single cylinder combustion engines to marine diesel aggregates.
How Does it Work?

The AVL Blow by Meter measures the leak gas which occurs between the gaps around pistons, piston rings and valve guides. These gases enter the crankcase and leak via the crankcase breather. The volume of blow by gas has proven to be a sensitive indicator of the state of the piston rings, pistons and cylinder walls. It is a valuable tool in both engines under development and in engines fresh out of production and already in use.
Boost Your Blow by Measurement

This innovative and flexible device has the widest measurement range on the market and can fit seamlessly into different engine applications. Its user interface is fully embedded into our PUMA automation system and delivers intuitive operation along with quick and easy parametrization. Our Blow by Meter also impresses with a fast testbed setup and easy integration into any automation system via CANBus, analogue or ethernet interface.
Your Advantages
Up to 50 % reduced setup time
> 90 % higher accuracy due to specifically designed orifice and damper
Up to 85 % time saving due to professional on-site calibration
Unique data quality thanks to outstanding data rate and interface performance
Easy operation and parametrization with the AVL Device Center™ software
---
---