{attributes={}, name=downloadList, data=, type=selection_break, options=[], optionsMap={}, mainTitle={attributes={language-id=en_US}, name=mainTitle, data=Discover more, type=text, options=[], optionsMap={}}, sectionList={attributes={}, name=sectionList, data=, type=selection_break, options=[], optionsMap={}, sectionIcon={attributes={language-id=en_US}, name=sectionIcon, data=newsletter, type=list, options=[], optionsMap={newsletter=Newsletter, download=Download, software=Software, white-paper=White Paper, webinar=Webinar}}, sectionName={attributes={language-id=en_US}, name=sectionName, data=Contact us, type=text, options=[], optionsMap={}}, downloadFiles={attributes={}, name=downloadFiles, data=, type=selection_break, options=[], optionsMap={}, LinkTitle={attributes={language-id=en_US}, name=LinkTitle, data=Get in touch with our experts, type=text, options=[], optionsMap={}}, CTALink={attributes={language-id=en_US}, name=CTALink, data=https://www.avl.com/registration-cta?articleId=17606902&groupId=10138, type=text, options=[], optionsMap={}}, DownloadFile={attributes={language-id=en_US}, name=DownloadFile, data=, type=document_library, options=[], optionsMap={}}}}}
false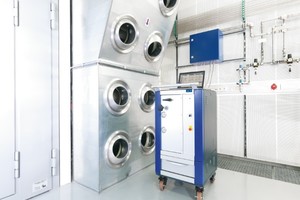 Accuracy across the test field
AVL Fuel Reference
Ensuring accurate performance of fuel consumption measurement devices according to ISO 17025
In order to meet increasingly stringent global emission legislations and deliver driveability and performance, it is vital that testbed measurement devices operate accurately and reliably. Accredited calibration service and verification are fundamental to an effective and efficient development workflow, and at AVL we have a range of products to support this. Among them is AVL Fuel Reference.

A Comprehensive Approach to Validation

AVL Fuel Reference has a wide range of applications on the testbed. These range from regulation conformity calibrations to plausibility checks of fuel consumption measurements. It can also be used in test field-wide comparability checks of fuel consumption measurement results.

Designed to be directly coupled to the fuel consumption measurement device, the Fuel Reference system undertakes calibration without any fuel waste or unnecessary recycling costs. With ease of use at its heart, it can reduce the overall calibration effort (including installation and execution of the calibration) by up to 60 minutes.
User-Centric Design

All AVL products are designed with the user in mind, and the Fuel Reference system is no exception. Easy installation on the testbed, user-friendly application and a high level of automation reduce complexity as well as human error.

Furthermore, Fuel Reference is compatible with all AVL fuel consumption testing equipment and PLU sensors. This means that engineers don't have to learn multiple devices in order to calibrate the entire measurement chain, including device and test cell integration.
Industry Standard Accuracy

AVL Fuel Reference is a testing solution that offers high repeatability and precise calibration. This is thanks to its special hydraulic architecture. Compliant with all current and pending legislation regarding fuel consumption measurement devices, it satisfies ISO, EPA 40 CFR Part 1065 and UN ECE R49 standards.

Employing two measurement principles – the PLU measurement principle and the mass flow measurement principle – Fuel Reference is a robust and accurate system. Delivering highly precise and highly reliable results, it ensures that testbed activities can be conducted in confidence.
---