{attributes={}, name=downloadList, data=, type=selection_break, options=[], optionsMap={}, mainTitle={attributes={language-id=en_US}, name=mainTitle, data=Discover more, type=text, options=[], optionsMap={}}, sectionList={attributes={}, name=sectionList, data=, type=selection_break, options=[], optionsMap={}, sectionIcon={attributes={language-id=en_US}, name=sectionIcon, data=newsletter, type=list, options=[], optionsMap={newsletter=Newsletter, download=Download, software=Software, white-paper=White Paper, webinar=Webinar}}, sectionName={attributes={language-id=en_US}, name=sectionName, data=Contact us, type=text, options=[], optionsMap={}}, downloadFiles={attributes={}, name=downloadFiles, data=, type=selection_break, options=[], optionsMap={}, LinkTitle={attributes={language-id=en_US}, name=LinkTitle, data=Get in touch with our experts, type=text, options=[], optionsMap={}}, CTALink={attributes={language-id=en_US}, name=CTALink, data=https://www.avl.com/registration-cta?articleId=17608461&groupId=10138, type=text, options=[], optionsMap={}}, DownloadFile={attributes={language-id=en_US}, name=DownloadFile, data=, type=document_library, options=[], optionsMap={}}}}}
false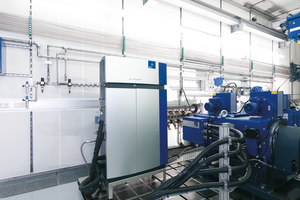 Precise measurement and calibration
AVL FuelExact™ Mass Flow & PLU
As emission legislation becomes increasingly stringent and OEMs are driven to balance performance with efficiency, new methods are required to optimize the powertrain. To ensure that development efforts on the testbed are delivering the desired results, it's important to be able to measure system performance. That's why we built AVL FuelExactTM Mass Flow and PLU.
Precision Meets Reliability

FuelExact is a high-precision fuel consumption measurement system. It offers accurate measurement in the shortest time possible, enabling engineers to verify their activities with confidence.

Flexible and efficient, it can be used to measure the fuel consumption of engines ranging in size from single cylinder to 2500 kW. The worldwide highest temperature stability and high cooling power ensure that all requirements linked to transient and dynamic testing can be fulfilled.
Accurate Fuel Mass Flow Measurement

FuelExact can be used with different injection systems and isn't influenced by pressure surges within them. Highly efficient, it is designed with the user in mind. It has a large number of diagnostic functions and easily accessible components, all of which makes servicing fast and simple.

Standard interfaces and diagnostic functions allow for easy set up and operation. Additionally, calibration to ISO, UNECE R49 and US EPA Part 1065 via AVL Fuel Reference ensure it is globally compliant.

Using PLU or mass flow measurement principles, FuelExact offers accuracy and robustness to ensure the results of your development practices. A fuel circulation rate of up to 840 liters per hour (or 2400 liters per hour with an external heat exchanger) results in high performance and robust results.
A Legacy of Excellence

At AVL we have seven decades of automotive development experience and a global network of experts and infrastructure. We have worked closely with all the leading OEMs in all markets, so we understand the needs of our customers and end users around the world.

This understanding allows us to build testing tools that directly address the development needs of our customers in every region. We help OEMs to meet market demands and production targets, and satisfy the most rigorous legislative and development regimes.
---