{attributes={}, name=downloadList, data=, type=selection_break, options=[], optionsMap={}, mainTitle={attributes={language-id=en_US}, name=mainTitle, data=, type=text, options=[], optionsMap={}}, sectionList={attributes={}, name=sectionList, data=, type=selection_break, options=[], optionsMap={}, sectionIcon={attributes={language-id=en_US}, name=sectionIcon, data=newsletter, type=list, options=[], optionsMap={newsletter=Newsletter, download=Download, software=Software, white-paper=White Paper, webinar=Webinar}}, sectionName={attributes={language-id=en_US}, name=sectionName, data=Contact us, type=text, options=[], optionsMap={}}, downloadFiles={attributes={}, name=downloadFiles, data=, type=selection_break, options=[], optionsMap={}, LinkTitle={attributes={language-id=en_US}, name=LinkTitle, data=Get in touch with our experts, type=text, options=[], optionsMap={}}, CTALink={attributes={language-id=en_US}, name=CTALink, data=https://www.avl.com/web/guest/registration-cta?articleId=14074775&groupId=10138, type=text, options=[], optionsMap={}}, DownloadFile={attributes={language-id=en_US}, name=DownloadFile, data=, type=document_library, options=[], optionsMap={}}}}}
false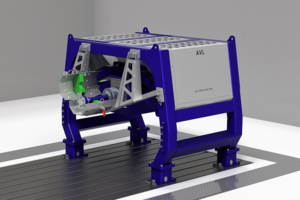 Get the optimum out of your engine applications
Load Systems for Engine Testing
Versatile dynamometer solutions for highly demanding workflows
The portfolio of AVL dynamometers offers a wide range of dynamic development and testing solutions for our customers. From synchronous and asynchronous dynamometers to hydraulic and eddy current dynamometers, we have a solution for every need.

Featuring high measuring accuracy and dynamic control, all of our dyno systems are robust, accurate and reliable. Our load systems for engine testing are no exception, allowing our customers to undertake development activities with confidence.

Cutting-Edge Technology, Flexible Application

With more engine, component and system configuration diversity than ever, OEMs need development and measurement tools that can adapt to this variety. With our range of engine testing load systems, all use cases can be covered.

This range of tools pairs cutting-edge technology that is highly reliable with precise measurement capabilities. Meeting the highest standards, these tools enable our customers to optimize their development workflow in order to meet the exacting demands of the end users.

Similarly, with testbeds operating at this level of accuracy, our customers are able to fine-tune their systems, components and powertrains to an incredibly high degree. Combined with co-simulation methodologies and the frontloading of development tasks, every last ounce of efficiency and performance can be obtained. This enables not just the improvement of driveability but also the meeting of emissions targets and legislation.

Wide-Ranging Test Potential

Our load systems for engine testing are ideal for regular tests on engines. These include running-in schedule tests, performance tests, and light-duty and heavy-duty emission cycle tests. Normal functional tests such as cooling, lubrication, air intake, exhaust and fuel injection tests are possible, as are tests for external characteristics and acceleration tests.

These dynamometers can be used for power absorption measurements and determining the engine power at various speeds. Versatile, accurate and reliable, they meet the demands of the toughest testing schedule.
---
---