{attributes={}, name=downloadList, data=, type=selection_break, options=[], optionsMap={}, mainTitle={attributes={language-id=en_US}, name=mainTitle, data=Discover more, type=text, options=[], optionsMap={}}, sectionList={attributes={}, name=sectionList, data=, type=selection_break, options=[], optionsMap={}, sectionIcon={attributes={language-id=en_US}, name=sectionIcon, data=newsletter, type=list, options=[], optionsMap={newsletter=Newsletter, download=Download, software=Software, white-paper=White Paper, webinar=Webinar}}, sectionName={attributes={language-id=en_US}, name=sectionName, data=Contact us, type=text, options=[], optionsMap={}}, downloadFiles={attributes={}, name=downloadFiles, data=, type=selection_break, options=[], optionsMap={}, LinkTitle={attributes={language-id=en_US}, name=LinkTitle, data=Get in touch with our experts, type=text, options=[], optionsMap={}}, CTALink={attributes={language-id=en_US}, name=CTALink, data=https://www.avl.com/web/guest/registration-cta?articleId=25379060&groupId=10138, type=text, options=[], optionsMap={}}, DownloadFile={attributes={language-id=en_US}, name=DownloadFile, data=, type=document_library, options=[], optionsMap={}}}}}
false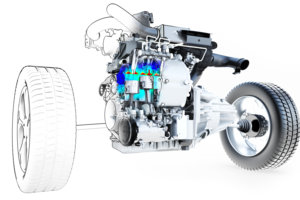 Innovation in-time, in-cost, in-quality
New engine development from concept to SOP
Tailored solutions that meet your demands
With increasingly stringent global emission legislation driving innovation in new powertrain concepts forward, new engines must continue to improve and evolve. OEMs need to alter their approach and face an array of difficult questions, such as which technological solution uses the maximum potential of performance and fuel consumption? Which solutions guarantee a high emission durability during engine life? And is there an engine architecture that really meets RDE requirements?

With over seven decades of experience and a global network of experts, we can offer you tailored solutions to help you meet these challenges head on.

Cutting-edge Expertise and Methods

When it comes to design, simulation, testing and validation for all kinds of passenger cars, diesel and gasoline engines, AVL provides tailored solutions to meet your demands. We can help you get the most out of each development phase by optimizing technology, performance and cost. We also offer a wide range of emission legislation-related services that will keep you abreast of the ever-changing engine emission standards and law-making trends.
Reduce Development Time with AVL's IODP

Our Integrated Open Development Platform (IODP) utilizes the best of AVL's simulation and testing products and services to get you ahead in the game. With our integrated, simulation-driven frontloading approach we can reduce your development time and increase product maturity. This enables us to offer a variety of innovative and cutting-edge powertrain concepts that range from low cost entry level all the way to premium applications.
Why Partner with AVL?
Innovative and independent solutions for different market segments
Comprehensive expertise in all fields of powertrain development up to SOP and beyond
Key competences and skills for all project phases, from concept investigations to complete production programs
Optimized methods and processes that deliver shorter development cycles
World's largest team (more than 1,000 engineers worldwide) in design, simulation, mechanical development and validation as well as production and cost engineering
---
---