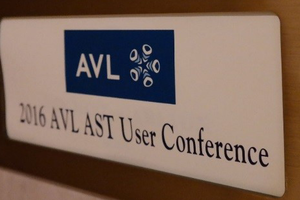 13th AVL Korea AST User Conference
The 13th AVL Korea AST User Conference took place at Ritz-Carlton Seoul on June 21, 2016. Around 100 participants from 26 different companies and institutions including small, mid and large size road and marine vehicle OEMs to heavy industry, suppliers and universities gathered to discuss and solve current industry challenges and hear AVL's strategy of simulation software development, AVL experts' presentations and users' case studies.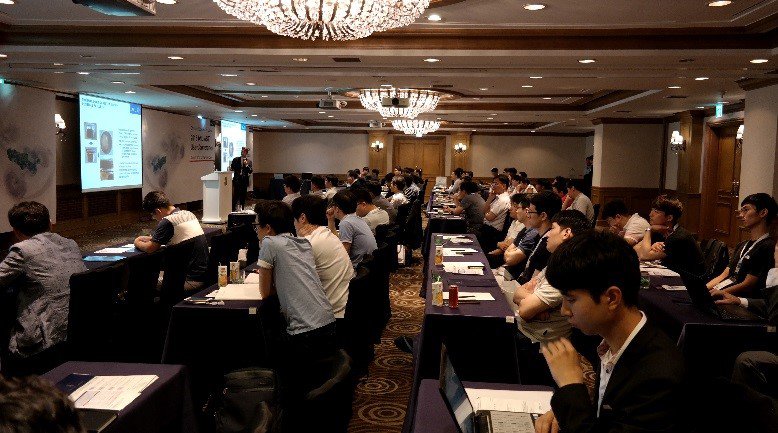 ---
COME.
Starting with the opening address of DongHee Kim, the new managing director of AVL Korea, the conference continued with a revealing keynote on simulation trends by AVL's Vice President AST Gotthard Rainer.
Current simulation developments in the automotive markets of Germany and Japan were presented by AVL Germany's Moritz Frobenius and Mihoko Fukumoto from AVL Japan. Oliver Knaus, Skill Team Leader for Software Services gave an informative lecture about the thermal analysis of piston assembly.
---
EXPERIENCE.
At three exhibition booths, participants experienced demonstrations of AVL's new simulation technologies, including AVL FIRE™ M, AVL EXCITE™ Acoustics and Model.CONNECT™, the new product of the AVL Integrated and Open Development Platform.
Exhibition Booth for Demonstration
---
SOLVE.
Simulation experts heard about current industry developments and innovations from all over the world. In addition, they seized the opportunity to meet with AVL experts one-on-one to discuss specific questions.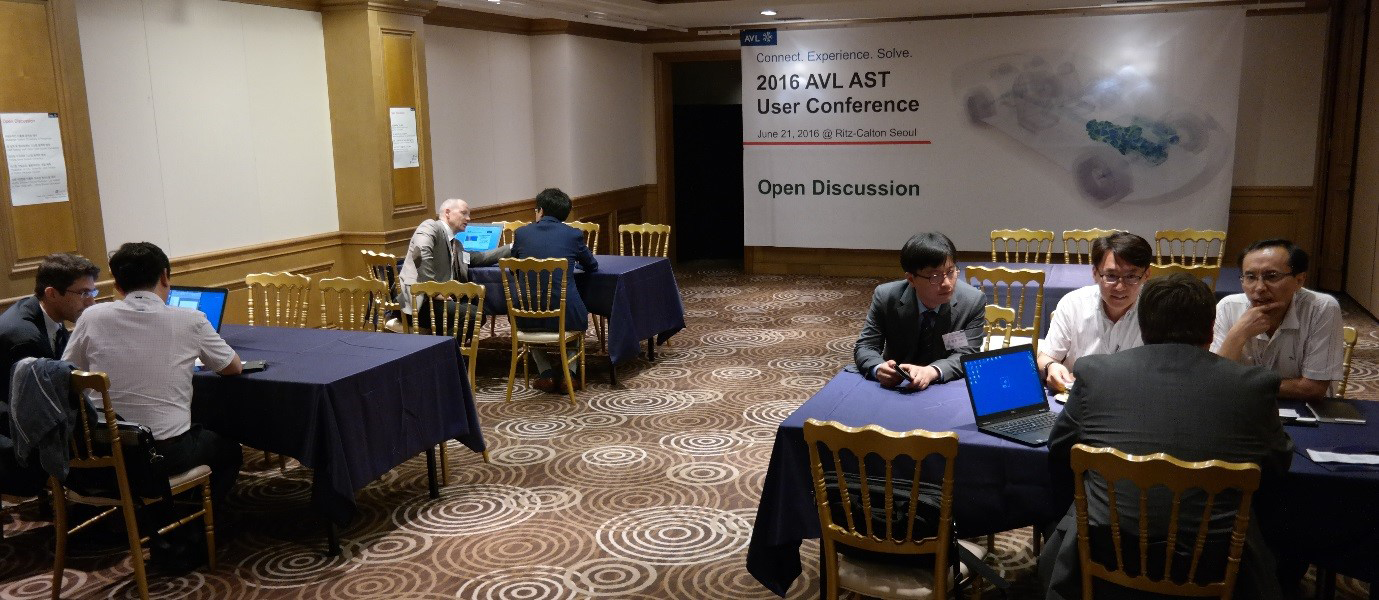 Open Discussion Corner
---