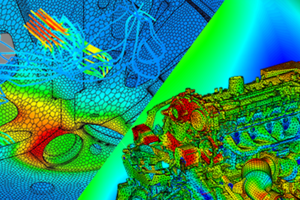 Altair and AVL collaborate on Altair online software portal
AVL EXCITE™ Acoustics and AVL FIRE™ M have been added to the APA (Altair Partner Alliance) Online Software Portal. Altair's HyperWorks platform applies a subscription-based licensing model in which customers use floating licenses to access a broad suite of Altair-developed and third-party software applications on demand. The APA enables access to a broad spectrum of complementary software products using existing HyperWorks Units at no additional cost.
"Our tools offer valuable capabilities that complement very well what Altair is supplying to their customers. We are convinced bringing these products together will help our mutual users achieve better solutions more efficiently," says Gotthard Rainer, Vice President AVL Advanced Simulation Technologies.
More about...
---