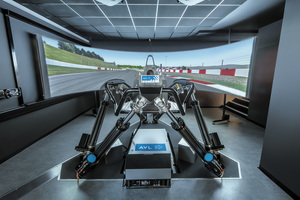 Accelerating driver development
AVL RACING Driving Simulator
Get behind the wheel
The AVL RACING Driving Simulator prepares you to become a better driver in a realistic and professional environment with cutting-edge vehicle simulation and track models. This solution facilitates gaining experience in a safe and F1 proven environment in order to gain advantage over your competition through best preparation available.
---
The Challenge
Every season sees a never-ending pursuit of performance improvements for engineers and drivers alike. Cars are constantly upgraded with better components and set ups, with drivers continually having to adapt to new tracks and new changes. Limited opportunities for track testing can lead to problems for engineers and drivers. With very little time to properly test and train before each race weekend, one error or issue can render this valuable time lost.
---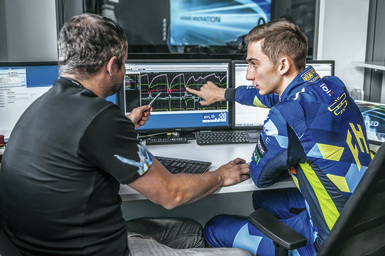 The AVL Solution
The AVL RACING Driving Simulator offers a state of the art, in-house testing environment for preparation, testing and training between every race weekend. The integrated AVL Vehicle Simulation Model (VSM) allows us to adapt the simulated car to your needs with automated setup optimization to ensure maximum time efficiency. The flexibility of the AVL RACING Driving Simulator allows the customer ECU and full vehicle to be tested with the driver in the loop, providing a new efficient way for full vehicle and strategy development.
---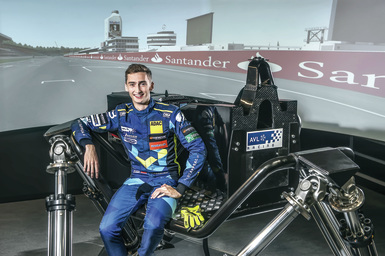 The Added Value
•
Increased driver speed and consistency without the risk of crashes
•
Test ECU software in the loop under most realistic conditions
•
Optimized and tested car setups before the first day of practice
•
Driver Simulator with 6DOF Motion
•
1.5g acceleration in every direction
•
180° Screen with HD visualization
•
Real racecar steering wheels
•
Hydraulic brake pedal, adjustable in position and strength
•
Customer cockpits can be mounted on the platform
---
Details
Various Applications
•
Controllers training due to real steering wheel
•
Energy management development
•
Race strategy development
•
Shakedown test with ECU in the loop
---