AVL offers a high-end simulation and analysis tool-chain consisting of three main cornerstones: VSM, DRIVE Race and Optimizer.
Vehicle Simulation Model - VSM
VSM is AVL's fully dynamic vehicle simulation that is specifically built with racing applications in mind. Racing teams across many of the world's premier leagues such as Formula 1, NASCAR and DTM use it to find the fastest possible setup for any given race-track as well as to guide the development of vehicle components.
Through 15 years of development, VSM has grown into the most complete, versatile and accurate vehicle dynamics simulation for racing applications available in today's market.
Some of the technical highlights that distinguish VSM from its competitors are:
Fully dynamic simulation – By taking dynamic effects into account, VSM achieves more accurate results.
Real time capability – VSM's ultra fast computation enables it to be run in HIL configurations. Applications range from engine-in-the-loop configurations to combining entire drive-train test-beds and driver simulators with a virtual racing environment.
Cloud functionality – By seamlessly integrating with Microsoft's Azure cloud and thus harnessing the processing-power of hundreds of computers, VSM can yield more insights in a shorter time-span.

In addition to the technological advantages, users of VSM greatly benefit from the high degree of customization and rapid ongoing development of the software towards their specific needs.
To learn more about how VSM can help you succeed, please contact racing@avl.com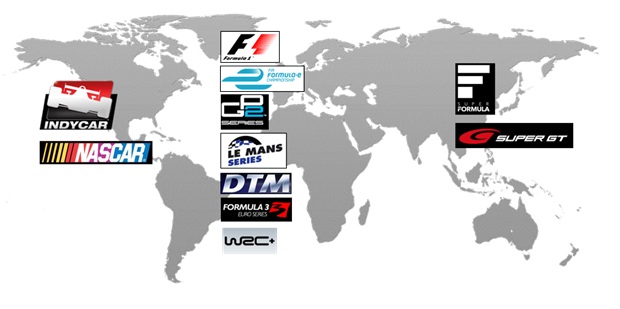 VSM is used in most major racing leagues around the globe.
---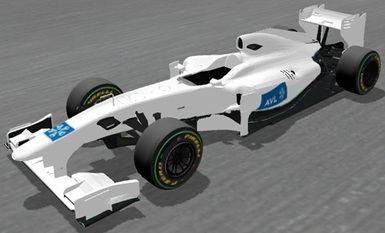 AVL-DRIVE Race
AVL-DRIVE Race is AVL Racing's proprietary data viewing and analysis tool. Through its innovative approach, it offers a fast and efficient way for pinpointing differences between laps and for detecting areas of concern in the overall car performance.
Beyond its state-of-the-art data viewing capabilities, DRIVE Race offers deeper and faster insights by providing automatically calculated assessments of the handling and stability of the analyzed car.
Physical parameters are converted into objective DRIVE ratings, which make comparison of different datasets fast and simple. These ratings are organized in a tree structure, thus giving the user the freedom to choose the desired level of detail.
The software interfaces seamlessly with AVL VSM and AVL Optimizer to automatically analyze VSM results as they become available and returns feedback to Optimizer
DRIVE Race is capable of importing various file formats from various sources, such as in-car data acquisition, dyno data, or offline simulation data.
---
Optimizer
Optimizer is the link between VSM and DRIVE Race. It controls VSM according to a user-defined test-plan and utilizes the insights gained from DRIVE Race to intelligently adjust the test-plan for the remaining simulations.
Test-plans defined by the user typically consist of vehicle setup parameters as well as targets and the boundary conditions for specific metrics. The list of possible targets and boundary conditions is designed to enable almost any analysis the user might want to conduct. It ranges from simple targets such as minimum lap-time to complex combinations of boundary conditions and targets such as satisfying a minimum, corner-speed-dependent vehicle stability threshold, as well as a limit for fuel consumption, while at the same time optimizing the lap-time.
---