{attributes={}, name=downloadList, data=, type=selection_break, options=[], optionsMap={}, mainTitle={attributes={language-id=en_US}, name=mainTitle, data=Discover more, type=text, options=[], optionsMap={}}, sectionList={attributes={}, name=sectionList, data=, type=selection_break, options=[], optionsMap={}, sectionIcon={attributes={language-id=en_US}, name=sectionIcon, data=newsletter, type=list, options=[], optionsMap={newsletter=Newsletter, download=Download, software=Software, white-paper=White Paper, webinar=Webinar}}, sectionName={attributes={language-id=en_US}, name=sectionName, data=Contact Us, type=text, options=[], optionsMap={}}, downloadFiles={attributes={}, name=downloadFiles, data=, type=selection_break, options=[], optionsMap={}, LinkTitle={attributes={language-id=en_US}, name=LinkTitle, data=Get in touch with our experts, type=text, options=[], optionsMap={}}, CTALink={attributes={language-id=en_US}, name=CTALink, data=https://www.avl.com/web/guest/registration-cta?articleId=13901303&groupId=10138, type=text, options=[], optionsMap={}}, DownloadFile={attributes={language-id=en_US}, name=DownloadFile, data=, type=document_library, options=[], optionsMap={}}}}}
false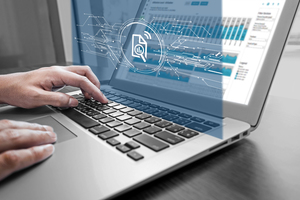 Productivity through transparency
AVL Smart Reports™
Identify productivity opportunities
AVL Smart Reports™, the third-generation solution under the AVL Digital Services umbrella, helps test field managers to identify productivity opportunities. The transparency of the test field is simplified and forms the basis for the optimization of operating times. Furthermore, it promotes the efficient use of the test systems.

Instant Transparency

The immediate transparency of relevant information ensures that test field managers can identify targeted improvement opportunities. An unbiased view of productivity factors enables fact-based and conflict-free discussions about what action needs to be taken next. In this way, the person responsible for the test field can take the lead and drive these important discussions forward.

The standardization of the technology and content of the reporting systems allows for a reduction of administrative effort. At the same time it participates in the continuous improvement of the reporting system. Special requirements can be taken into consideration and, pending feasibility, implemented quickly.

Key Benefits:
Automatic analysis of criteria relevant to the testing process
Objective analysis of operational in-use data
Standardized visualization of common productivity parameters
Access at any time, independent of location

Let us support you in identifying productivity opportunities to utilize your test equipment. For further information, please contact your local AVL sales or service representative.
---