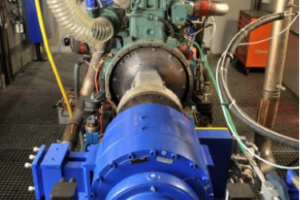 Testing Focus
Durability & Reliability
Life time expectations for modern vehicles are key criteria for warranty costs of any vehicle or machinery producer. Each auxiliary component on the engine, the engine itself and any other component of the powertrain (e.g.: battery, transmission, …) needs to be verified for durability and reliability to reach the calculated lifetime targets.
---
AVL Approach
The lifetime must be prognosticated before any product goes into mass production. Here a great deal of experience is required. Experience which is available in AVL within the Engineering departments of the various engine and vehicle types (Diesel, Gasoline, Gas, small, passenger car or heavy duty).
AVL's Durability and Reliability Experience and Know How are embedded also to AVL's advanced simulation tools like AVL EXCITE™ or AVL FIRE™ to name just two of them.
However no durability assumption can be taken without real testing. Here durability testbeds play a major role. Test objects are run over hours in specific load cycles. This causes an accelerated aging process of parts and fluids.
Here quite some knowhow is delivered with AVL's Load Matrix Methodology. Part analysis of wear and chemical analysis of fluids or materials fill the last piece of the puzzle.
---
Benefits at a Glance
Complete Testbed Solution for Durability Testing
Advanced Simulation Tools for Durability and Reliability prediction in the Design Phase
Know How and contract engineering work for durability and reliability in AVL's Engineering Labs
---