{attributes={}, name=downloadList, data=, type=selection_break, options=[], optionsMap={}, mainTitle={attributes={language-id=en_US}, name=mainTitle, data=Discover more, type=text, options=[], optionsMap={}}, sectionList={attributes={}, name=sectionList, data=, type=selection_break, options=[], optionsMap={}, sectionIcon={attributes={language-id=en_US}, name=sectionIcon, data=newsletter, type=list, options=[], optionsMap={newsletter=Newsletter, download=Download, software=Software, white-paper=White Paper, webinar=Webinar}}, sectionName={attributes={language-id=en_US}, name=sectionName, data=Contact us, type=text, options=[], optionsMap={}}, downloadFiles={attributes={}, name=downloadFiles, data=, type=selection_break, options=[], optionsMap={}, LinkTitle={attributes={language-id=en_US}, name=LinkTitle, data=Get in touch with our experts, type=text, options=[], optionsMap={}}, CTALink={attributes={language-id=en_US}, name=CTALink, data=https://www.avl.com/registration-cta?articleId=26384328&groupId=10138, type=text, options=[], optionsMap={}}, DownloadFile={attributes={language-id=en_US}, name=DownloadFile, data=, type=document_library, options=[], optionsMap={}}}}}
false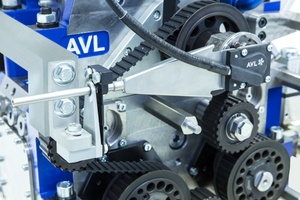 Know exactly where you are!
Angle Encoder 366C
Precise rotation angle measurement in the vehicle or on the testbed
Our Angle Encoder 366C has been designed to precisely and reliably acquire the characteristics of a revolving shaft. The encoder is operated at high rotation speeds both in the test cell and in-vehicle. The successor to the well-established Angle Encoder 365C, it monitors angle marks of a rotating shaft and transmits them via a fibre optic cable. It can be assigned to rapidly changing measured values.

Robust, Accurate and Versatile

We have created Angle Encoder 366C for use with the utmost confidence. It is impervious to high temperatures, high vibration and electrical interference, thanks to its fibre-optic signal transmission.

The device allows you to make precise and highly resolved measurements from 0 rpm to 20,000 rpm. And with a compact form factor you can use it in vehicle applications as well as on the testbed. The rotation angle is acquired with a live resolution of 0.5 degrees CA. This happens continuously when it is linked to our modular data acquisition platform AVL X-ion™.
Absolute Confidence, Absolute Compatibility

With its integrated marker disk that features 720 marks, it not only allows you to measure the speed and amount of rotation, but also the direction of rotation. This is achieved thanks to a phase shift in signal evaluation, which is ideal for applications such as shaft position measurement during start-stop operation. At any time, the absolute position of the shaft is known.

Designed as a replacement to its predecessor, the 366C is mechanically and electrically fully compatible with the 365C thanks to its flange and supporting arm mounting situation. Powered by X-ion, it also features an additional signal-out-plug for CDM transfer to, for example, test cell systems such as AVL PUMA™.

In addition, it is electrically compatible with our AVL-Advanced GigaBit and AVL IndiMicro series indicating devices. This excludes information regarding direction of rotation.
---
---