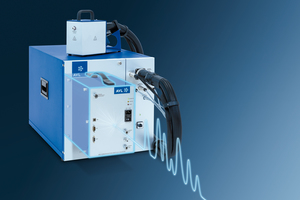 Count on it
APCplus - now AVL CPC inside
Particle measurement device
The APCplus - AVL Particle Counter offers a unique solution for particle number concentration measurements, both within the scope of current and future legislation and also for research and development activities.
---
---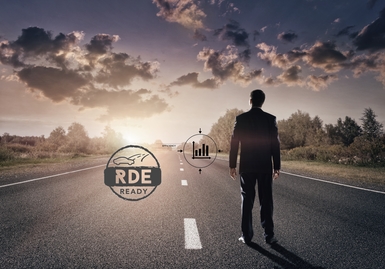 The Challenge
Particle number (PN) is a well-established metric in all stages of the powertrain development process and it is required for certification of Euro 6 passenger cars, light commercial vehicles (diesel and gasoline) and Euro VI for Heavy Duty Engines. Legislation covering the PN limit in Europe for Gasoline Direct Injection (GDI) vehicles is to be reduced and PN emissions limits will be introduced for Non-Road Mobile Machinery (NRMM).
Increased efforts in testing and development
Legislation :
How can upcoming emissions regulation in Europe, China, Korea and India and the introduction of new particle number limits be combined with Real Driving Emissions tests (RDE)?
Will the introduction of new test procedures (RDE and WLTP) increase the requirements placed on measurement equipment?
Is current testbed equipment prepared for the new challenges?
Development:
Can the PN emission limits be easily adopted for NRMM and will the emissions limit for GDI engines be reduced?
Will changes in emissions legislation increase test effort?
How can the development of new exhaust aftertreatment systems to fulfill PN legislations limits be supported?
---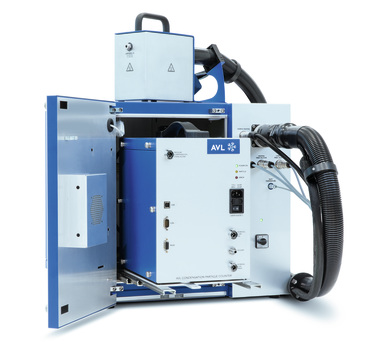 The AVL Solution
APCplus - The industry standard for particle number measurement - now even better with AVL Condensation Particle Counter (CPC).
The APCplus – now with AVL CPC inside - fulfills 100% of current and in-work legislation with the highest calibration quality according to ISO 17025. The new core sensor AVL CPC with enhanced functionality further improves the APCplus performance and, at the same time, reduces service and calibration costs. With that, the APCplus enables efficient frontloading via RDE cycles on engine and chassis dyno testbeds.
---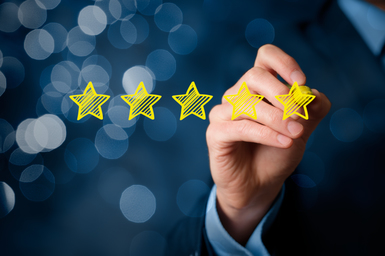 The Added Value
Unique and seamless integration of APCplus and AVL Smart Sampler for highest data quality – results report including PM and PN – with minimum effort
Highest application flexibility due to a 3-fold higher sensor concentration range in single count mode
Best in class dilution accuracy and stability
Low TCO and downtime due to reduced calibration costs and service time through in-house service of the new core sensor AVL CPC.
---
Details
Options / Add-Ons:
Trolley with/without Conditioning Unit
Mobile 19-inch rack with optional, integrated climate and compressed air conditioning for extended ambient temperatures up to 45 °C.
Tailpipe Sampling Kit (APCplus Advanced)
The tailpipe sampling kit enables tailpipe measurements at exhaust temperatures up to 600°C for R&D purposes.
High Pressure Option (APCplus Advanced)
The High Pressure Option enables the measurement at exhaust backpressures up to 2000mbar and temperatures up to 1000°C, such as engine out raw exhaust measurements upstream of diesel or gasoline particle filters.
External Flow Check Kit
The flow check kit enables the monthly flow verification of the device as required by legislation UN/ECE R83 and R49.
CVS i60 Sampling Kit
The CVS i60 Sampling Kit is a complete solution for installation of the APCplus primary diluter on an AVL CVS dilution tunnel VT i60.
CVS Mounting Kit
The CVS mounting kit is a flexible solution for installation of the APCplus primary diluter on various CVS dilution tunnels.
Euro Norm Probe Kit
UN/ECE R83 and R49 standard probe kit for various CVS tunnels.
Cyclonic separator
Alternative to the standard probe. The cyclonic separator removes particles with a size range of 2.5 μm to 10 μm in accordance with the UN/ECE R83 and R49 regulations.
Gas Check Valve
The automatically switchable 3-way valve enables the verification of the gas dilution ratio of the instrument.
PND1 Mounting Frame
The mounting of the primary diluter (PND 1) of the APCplus is relieved by means of a specially designed mounting frame.
Analog cable
The analog interface on the APCplus is used to retrieve an analog voltage signal of the measurement values.
Digital Cable Hybrid
Interface cable to integrate the APCplus into the test bed system via digital input/output (I/O) (hybrid integration in combination with analog cable).
Compressed Air Preparation
To supply compressed air of the required quality regarding minimum particle content as well as oil and water content for the APCplus.
PND1 exchange Unit
To minimize the down time of the test facility, AVL proposes the storage of a hot-swap PND1 exchange unit including heating line.
---
Standards/Interfaces
TCP/IP via AK-Protocol, RS232 via AK-Protocol, Hybrid interface (Digital, Analog I/O)
---
Technical Data
Models

APCplus CERTIFICATION
with AVL CPC

APCplus ADVANCED

with AVL CPC

Confirmed standards

UN/ECE-R83 (Rev.5), UN/ECE-R49 (Rev.6)

Field of application

Diluted measurement (CVS), partial flow dilution (PFDS)

Diluted measurement (CVS), partial

flow dilution (PFDS) raw exhaust measurement

Measuring components

Particle number concentration of non-volatile particles (#/cm³)

Measuring range

0 –30.000 #/cm³
(single count mode)

TSI CPC: 0 … 10.000 #/cm³

0 –30.000 #/cm³ (single count mode), linear (R²>0,95) up to 50.000 #/cm³

TSI CPC: 0 … 10.000 #/cm³

Measuring principle


Signal processing


Monitoring of counting efficiency

Laser scattering condensation particle counting (CPC)



Enhanced single peak detection and counting

TSI CPC: Threshold pulse counting


Pulse height monitoring function

(Compliant to Global Technical Regulation No. 15, WLTP)

Lower particle size limit

23nm (50% ± 12% eff.), 41nm (>90%)

Mean Instrument response
time (t90)

Mean CPC sensor response
time (t90)

4.5 s

with TSI CPC: 5.0 s

2 s

TSI CPC: 2,5s

Ambient temperature conditions

5°C…35°C

(up to 45°C with optional cooling trolley)

with TSI CPC: 5°C … 25°C

Exhaust gas conditions

Exhaust temperature
≤ 200°C

Exhaust pressure
±200 mbar

Exhaust temperature: ≤ 600°C

Up to 1000°C with high pressure option

Exhaust pressure: ±200 mbar

Up to 2000 mbar with high pressure option

Sample flow rate

5 l/min (diluted)

5 l/min (diluted)

4-7 l/min (raw)

Particle concentration reduction factors (PCRF)

Adjustable in 3 calibrated steps:

100, 500, 2000

100 to 20000 (14 steps calibrated): PND1: 10 to 1000

PND2: 10, 15, 20

PCRFTOT

100…2000

100…20000

Volatile particle removal efficiency

99 % or higher for tetracontane

Temp. evaporation tube

350°C

300 - 370°C adjustable

Interfaces

TCP/IP via AK-Protocol, RS232 via AK-Protocol,
Hybrid interface (Digital, Analog I/O)

Power supply

90...240 V AC, 50/60Hz, ~850W

Compressed air supply

< 20 lpm

< 40 lpm

Dimensions (main unit)

482 (19'') x 445 (10HU) x 650 mm (W × H × D)

Weight

~ 50kg
---
Downloads
Downloads
| | |
| --- | --- |
| | 0.43 MB |
| | |
| --- | --- |
| | 0.58 MB |