{attributes={}, name=downloadList, data=, type=selection_break, options=[], optionsMap={}, mainTitle={attributes={language-id=en_US}, name=mainTitle, data=Discover more, type=text, options=[], optionsMap={}}, sectionList={attributes={}, name=sectionList, data=, type=selection_break, options=[], optionsMap={}, sectionIcon={attributes={language-id=en_US}, name=sectionIcon, data=newsletter, type=list, options=[], optionsMap={newsletter=Newsletter, download=Download, software=Software, white-paper=White Paper, webinar=Webinar}}, sectionName={attributes={language-id=en_US}, name=sectionName, data=Contact us, type=text, options=[], optionsMap={}}, downloadFiles={attributes={}, name=downloadFiles, data=, type=selection_break, options=[], optionsMap={}, LinkTitle={attributes={language-id=en_US}, name=LinkTitle, data=Get in touch with our AVL M.O.V.E PN PEMS iS+ experts!, type=text, options=[], optionsMap={}}, CTALink={attributes={language-id=en_US}, name=CTALink, data=https://www.avl.com/registration-cta?articleId=23652003&groupId=10138, type=text, options=[], optionsMap={}}, DownloadFile={attributes={language-id=en_US}, name=DownloadFile, data=, type=document_library, options=[], optionsMap={}}}}}
false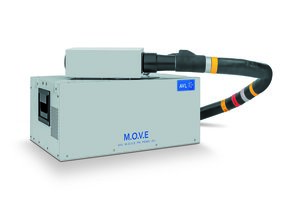 Your fast track to RDE success
AVL M.O.V.E PN PEMS iS+
RDE compliant PEMS for particle number measurement
Every automotive industry segment is subject to increasingly stringent emission legislation. With the upcoming EU-VI Stage E rules, heavy-duty vehicles will face tough new limits regarding particle emissions.

To help OEMs and operators tackle the challenges of meeting these new rules, AVL has announced an evolution of our ground-breaking PEMS device. The new model, AVL M.O.V.E PN PEMS iS+ is specifically designed for heavy-duty RDE applications.

Incredibly Robust, Incredibly Accurate

M.O.V.E PN PEMS iS+ builds on the success of the industry standard, light-duty PN PEMS iS device. It features outstanding robustness against vibrations, making it ideal for heavy-duty use. Incredibly accurate, and featuring long-term sensor stability based on unique continuous zero-point monitoring, it reduces the effort and complexity of reproducible testing.

Designed around a "fluid free" measurement principle, the system boasts a low maintenance effort and optimized operating costs. As well as being robust against vibrations, it can easily handle tilting, shocks and dramatic acceleration. It is also impervious to extended environmental conditions from -10 °C to +45 °C and altitudes up to 3,000 m.

A wide linear sensor range and low dilution rate ensure advanced accuracy and the highest repeatability. Such accuracy is vital for compliance with increasingly tough global legislations.
Particle Number Measurement

Our system continuously measures solid particle number emission under real driving conditions, and it is also simple to install and use. The combined gas and particle sample probe can be installed either at the Exhaust Flow Meter tube, or at the tailpipe.

A pre-charger module neutralizes any charged particles that can be produced by heavy-duty diesel engines with high exhaust temperatures and urea injection. The sample pre-treatment unit features a temperature controlled and diluted exhaust sampling system and an extremely efficient Volatile Particle Remover (VPR) unit featuring a Catalytic Stripper.

Fully compliant with RDE requirements, and featuring an extended sample line length, it is a user-friendly solution to the increasingly complex demands of RDE testing. Highly accurate, incredibly robust, and easily integrated in the proven AVL M.O.V.E iS+ platform, it has everything you need to meet your emission obligations.
---
---