{attributes={}, name=downloadList, data=, type=selection_break, options=[], optionsMap={}, mainTitle={attributes={language-id=en_US}, name=mainTitle, data=Discover more, type=text, options=[], optionsMap={}}, sectionList={attributes={}, name=sectionList, data=, type=selection_break, options=[], optionsMap={}, sectionIcon={attributes={language-id=en_US}, name=sectionIcon, data=newsletter, type=list, options=[], optionsMap={newsletter=Newsletter, download=Download, software=Software, white-paper=White Paper, webinar=Webinar}}, sectionName={attributes={language-id=en_US}, name=sectionName, data=Contact us, type=text, options=[], optionsMap={}}, downloadFiles={attributes={}, name=downloadFiles, data=, type=selection_break, options=[], optionsMap={}, LinkTitle={attributes={language-id=en_US}, name=LinkTitle, data=Get in touch with our experts, type=text, options=[], optionsMap={}}, CTALink={attributes={language-id=en_US}, name=CTALink, data=https://www.avl.com/web/guest/registration-cta?articleId=30344133&groupId=10138, type=text, options=[], optionsMap={}}, DownloadFile={attributes={language-id=en_US}, name=DownloadFile, data=, type=document_library, options=[], optionsMap={}}}}}
false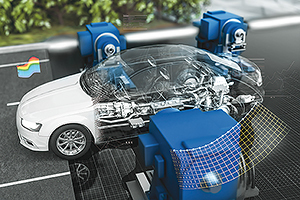 Be earlier, faster, cheaper and better in your process
Advanced Calibration for Driveability
Efficient calibration of vehicle dynamics and electric mode changes
To tackle the rising complexity and interdependencies of functions in control units, we have created Advanced Calibration for Driveability (ACD). Our integrated solution supports the calibration of the increasing number of parameters via automated testing, advanced design of experiment (DOE) methods in combination with frontloading.

We have designed ACD to help you achieve multi-dimensional optimization of calibration parameters, including finding the best compromise for competing targets. It is a comprehensive solution that increases development efficiency and reduces overall cost by 50% up to six months earlier in your process. At the same time, it increases the calibration traceability and helps you to reuse measurements for drive mode calibration by using just one set of measurements for all maps using DOE-models.

An Automated Approach

To deliver results that are highly repeatable and reproducible, we use a DOE model-based approach in combination with our best-in-class testing and simulation solutions. This also includes the automated execution of all test maneuvers.

This results in 3-times faster maneuver execution, 24/7 testing and reduction of required measurements by a factor of 3.
Massive reduction of prototype usage
Minimum testbed occupation

Last but not least, the seamless integration into your process combined with consideration of your specific boundary conditions tailors this flexible solution to your specific needs and applications.
A Connected Toolchain

At the heart of ACD is a connected toolchain, which supports the work flow on the testbed as well as in the office throughout the whole calibration process

Whether it's the road, simulation or the testbed, ACD allows you to conduct seamless maneuvers in the right environment for your needs. And with its increased security features and safety critical maneuvers, you can shift from test track to test facility quickly and easily.

Saving time, managing complexity and cutting costs, ACD offers you all the support you need for your driveability and electric mode change calibration activities.
---