{attributes={}, name=downloadList, data=, type=selection_break, options=[], optionsMap={}, mainTitle={attributes={language-id=en_US}, name=mainTitle, data=Discover more, type=text, options=[], optionsMap={}}, sectionList={attributes={}, name=sectionList, data=, type=selection_break, options=[], optionsMap={}, sectionIcon={attributes={language-id=en_US}, name=sectionIcon, data=newsletter, type=list, options=[], optionsMap={newsletter=Newsletter, download=Download, software=Software, white-paper=White Paper, webinar=Webinar}}, sectionName={attributes={language-id=en_US}, name=sectionName, data=Contact Us, type=text, options=[], optionsMap={}}, downloadFiles={attributes={}, name=downloadFiles, data=, type=selection_break, options=[], optionsMap={}, LinkTitle={attributes={language-id=en_US}, name=LinkTitle, data=Get in touch with our experts, type=text, options=[], optionsMap={}}, CTALink={attributes={language-id=en_US}, name=CTALink, data=https://www.avl.com/registration-cta?articleId=10710418&groupId=10138, type=text, options=[], optionsMap={}}, DownloadFile={attributes={language-id=en_US}, name=DownloadFile, data=, type=document_library, options=[], optionsMap={}}}}}
false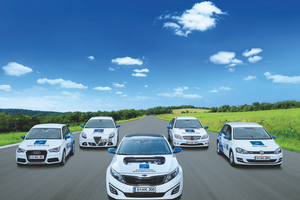 A flexible hybrid solution
AVL 48V Mild Hybrid Solutions
At AVL we have spent more than fifteen years gaining extensive experience with 48 volt technology, for both gasoline and diesel engines. Based on our system integration competence, we have expertise in every element of modern powertrain engineering, from the engine and transmission to power electronics, batteries, controls and e-machine.

Our competence in the modular upgrading of existing concepts into mild hybrids enables us to maintain the optimal balance of driveability and performance with the lowest CO2 and emissions. This is all balanced with low cost of ownership and CO2 fleet averages.

This concept has proven successful with diesel and gasoline 48 V P2 hybrids. Both projects demonstrated how to combine real-life fuel efficiency with low emission levels and attractive driving performance.

AVL ICE-based Powertrain Solutions

The 48 V hybrid is one of the most effective examples of balancing fuel economy and low emissions with attractive performance at reasonable cost. Our approach to these hybrids includes:
Enhanced start-stop and recuperation
Load levelling
Electric torque assist, sailing and coasting
Driving purely electrically
CO2 and emission reduction
Optimized exhaust gas after treatment
Electric power/energy management
Electric supercharging (optional)

​​​​​​​Why Partner with AVL?

We are the industry's preferred partner in all aspects of automotive development, and 48 V hybrid powertrain projects are no exception. Our strengths include:
More than fifteen years of experience in developing electrified powertrains
Proven dedicated emission strategies considering CO2 and energy balancing
Comprehensive system and component competence, from concept through series implementation, including integration into prototype vehicles
Extensive know-how in the modular upgrading of existing concepts
Expertise in engine, transmission, power electronic and e-machine, batteries and controls
Independent engineering partner leveraging the global supply base to provide the best solutions for OEMs
Leveraging AVL instrumentation, test systems and simulation tools.
---
---