{attributes={}, name=downloadList, data=, type=selection_break, options=[], optionsMap={}, mainTitle={attributes={language-id=en_US}, name=mainTitle, data=Discover more, type=text, options=[], optionsMap={}}, sectionList={attributes={}, name=sectionList, data=, type=selection_break, options=[], optionsMap={}, sectionIcon={attributes={language-id=en_US}, name=sectionIcon, data=newsletter, type=list, options=[], optionsMap={newsletter=Newsletter, download=Download, software=Software, white-paper=White Paper, webinar=Webinar}}, sectionName={attributes={language-id=en_US}, name=sectionName, data=Contact us, type=text, options=[], optionsMap={}}, downloadFiles={attributes={}, name=downloadFiles, data=, type=selection_break, options=[], optionsMap={}, LinkTitle={attributes={language-id=en_US}, name=LinkTitle, data=Get in touch with our experts, type=text, options=[], optionsMap={}}, CTALink={attributes={language-id=en_US}, name=CTALink, data=https://www.avl.com/web/guest/registration-cta?articleId=18183293&groupId=10138, type=text, options=[], optionsMap={}}, DownloadFile={attributes={language-id=en_US}, name=DownloadFile, data=, type=document_library, options=[], optionsMap={}}}}}
false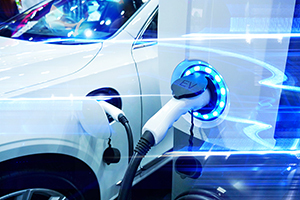 Build an electric future
AVL Smart Charging – Communication
Charge communication in a secured way
At AVL we help OEMs develop smart charging products for the battery systems of their electrified powertrains. Our end-to-end portfolio of products cover all aspects of vehicle development, and include communication solutions to optimize charging.

Communication between the vehicle and the charging station is important to ensure a smooth charging process and to protect the vehicle, the user and all the relevant systems. Interoperability is key to have a successfully working charging system.
Smart Software and Testing Solutions
We support software development for both AC and DC charging according to the newest standards. Our software components ensure robust and safe operation. With our smart charging algorithms, we optimized the charging performance, not only for the charging process but also for the charging algorithms of the battery.

We employ different third-party supply equipment as the 'man in the middle' to conduct usable troubleshooting. This enables us to support the optimization of all related systems in the charging infrastructure and guarantee their effective operation. AVL's troubleshooting approach combined with our deep know-how gives an addable value to our customers.

We can also simulate the behavior of the EV and the Electric Vehicle Supply Equipment. Third party testing equipment, e.g. Vector VT Systems, is fully integrated in our AVL testing environment and can be conducted with or without high power. This ensures a high robustness of our software solutions even before vehicle testing.
Globally Compliant
To provide a widely accepted foundation upon which OEMs can build their smart charging communication systems, we work hard to ensure we meet all the relevant standards. At every step of the process, whether it is the design of connectors, the charging topology or interoperability, we ensure a high level of compliance.

We understand the norms and standards used around the world. Thanks to our history as a leader in automotive development and our global network of experts and facilities, we help OEMs to meet the toughest standards.
---