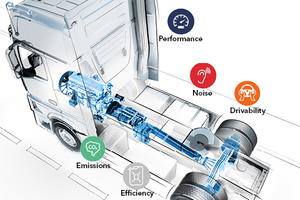 Objective, tailored and unique.
AVL Truck Benchmarking
Objective Vehicle and Component Testing, Analysis and Comparison of Competitors – Focused Attributes
AVL Truck Benchmarking is the cost-efficient solution to enable a vehicle positioning that is in line with the own required brand´s values. The basis is AVL's unique methodology and profound experience in competitor analysis, target setting and attribute engineering.

---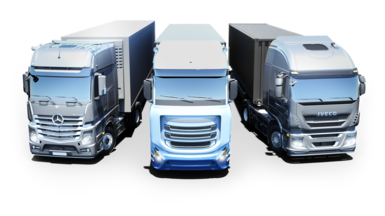 The Challenge
Best positioning of own products on the market
How can I receive objective and independent evaluation of competitor vehicles?
How are competitor vehicles performing?
How can I balance attributes like performance and driveability of my truck?
Who can support in defining system functionality and strategy including emissions?
---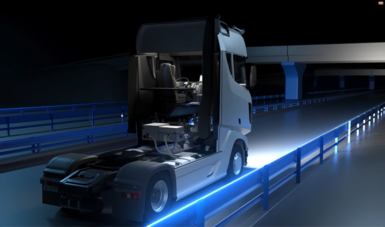 The AVL Solution
The objective assessment of the vehicle by applying AVL's unique testing methodology where attributes are broken down into sub-attributes and more than 500 criteria. This enables a root cause analysis of the contributing factors for the respective attribute performance. Main attributes include noise, emissions, performance, driveability and efficiency.

The identification of strengths and areas with improvement potential is a step towards defining target attributes. The analysis is carried out during on-road testing, on-road / vehicle testbed and on component testbeds. This results in best trade-off of accuracy-to-cost by application of AVL's methodology, in particular for torque and fuel measurement.
---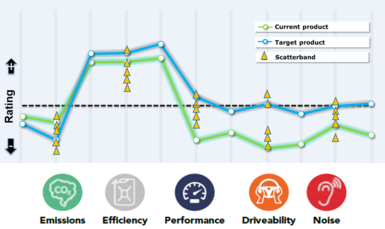 The Added Value
Objective comparison of competitors from an independent partner
Fast identification of vehicles' strengths and potentials for improvement
Fuel consumption and emissions in brake-specific values
Contribution analysis for identification of root cause for specific behavior / pattern
Profound know-how in new technologies and implemented technologies of competitors' products
Detailed investigations, root cause analysis & recommendations for improvements
---
References
A significant number of customer projects have been executed successfully. Selected customer projects:
Comparison of competitor truck in terms of fuel efficiency incl. Vecto characterization, emissions, emissions strategy, thermal management (European market), road and chassis dyno testing
Comparison of 2 competitor trucks, analysis of transmission and vehicle functions (European market), on-road and testbed testing
Comparison of several competitor trucks in terms of fuel efficiency and emissions (European market), chassis dyno testing
Emission testing of EU VI fleets for Swedish transport agency, 3 years program, on-road and chassis dyno testing
---