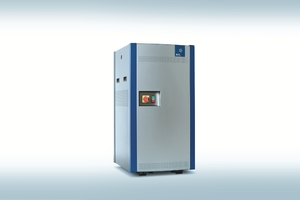 Mobile Exhaust Measurement System
AVL AMA i60 Remote/Stand Alone Unit
The AVL AMA i60 Remote/Stand Alone Unit is a high-end mobile emission bench for emission testing of selected components such as THC, NOX, N2O or CO2-EGR.
---
AVL Approach
The AVL AMA i60 Remote / Stand Alone Unit has been designed for the analysis of exhaust gases from various sample points. It can be used as a remote unit (controlled by the AVL AMA i60) or as a stand alone unit (controlled manually via iGEM AMA on separate external computers or by a host computer).The iGEM AMA bench control software provides a quick overview of the bench status, including all streams and analyzers. The control software allows diagnostic functions to be performed automatically and supports trouble shooting down to sensor and valve level.
---
Benefits at a Glance
Compact mobile unit, which is easy to move around and to use at different sampling points
Allows for short sample transfer lines resulting in fast response with high accuracy
Optimized packages for applications like heated THC/NOX measurements or EGR determination based on CO2 measurements, SHED THC or EPA greenhouse gas (GHG) measurements
Substantially reduced setup time and total cost of ownership thanks to the use of proven i60 technology, the well-known iGEM AMA user interface and diagnosis functions
---
Market Requirements
For specific measurement requirements (e.g. SO2, hexane, nitrous oxide measurements, etc.) a flexible extension of the measurement system is needed. The AVL AMA i60 Remote Unit has been developed for such a purpose.
---
Functions
Depending on the application, various analyzer types can be used with the AVL AMA i60 Remote / Stand Alone Unit. Integrated pumps draw in the measurement gas from the sample point. Heated lines and pre-filters or sample point selection units are used in the vicinity of the sample point. The analysis of the sample gas is performed using high-end gas analyzers – FID for THC and CH4, CLD for NO/NOX, IRD for CO, CO2, QCL for N2O as well as a UVD analyzer for SO2 measurements.
---
Options
The functionality of the AVL AMA i60 Remote / Stand Alone Unit can be extended by the following enhancements:
Several diagnostic checks in accordance with various emission regulations
Local language support of the user interface for all major languages
Integration of third party calibration devices (e.g. Horiba GDC 703) and heated sampling systems
Analog I/O box for up to 4 inlets and 4 outlets
---
Technical Data
Remote / Stand Alone Unit
AMA i60
Dimensions
Basic unit (W x H x D)
approx. 535 x 1040 x 700 mm
Weight
Basic unit
approx. 150 kg
(depending on configuration)
Operation
Basic unit
External desktop / notebook
Power supply
Basic unit
230 VAC / 100 - 120 VAC ± 10 %, 50/60 Hz, max. 3.6 kVA
Ambient conditions
Temperature
5 – 40 °C (41 – 104 °F)
Relative humidity
10 % - 90 %, non condensing
Ambient pressure
800 – 1050 hPa (11.6 – 15.23 psi)
Sample and test gases
Sample flow rate
FID: approx. 3.6 l/min
CLD: approx. 1.6 l/min
IRD: approx.10 l/min (per stream)
QCL: 10 l/min (can be reduced on request)
Condensate disposal (CO raw stream)
Peristaltic pump (for IRD)
Supply and test gas inlet pressure
1000 – 3000 hPa (14.5 – 43.51 psi) rel.
Zero gas
Nitrogen
FID fuel
40% / 60 % H2/He (for FID)
FID Burner air
Synthetic air (for FID)
Control air
Compressed air
CLD ozone generator
100 % (O2) (for CLD)
Find out more about gas analyzer measuring ranges
---
Applications
The system is ideally suited for the development and certification of combustion engines in accordance with emissions regulations worldwide.
---
Analyzers
FID – Flame Ionization Detector
The AVL FID i60 (Flame Ionization Detector) analyzer is designed for measurements of total hydrocarbon (THC) concentrations. It can also optionally measure methane (CH4) through a converter or via an analytical column (gas chromatography).
CLD – Chemiluminescence Detector
The AVL CLD i60 (Chemiluminescence Detector) analyzer is designed for the measurements of nitrogen oxides (NOX) concentrations in the exhaust gas. It can optionally measure NO and NOX simultaneously by means of a dual channel setup.
IRD - Infrared Detector
The AVL IRD i60 (Infrared Detector) analyzer is designed for the measurements of the concentrations of various infrared active compounds like carbon dioxide (CO2), carbon monoxide (CO), Hexane (C6H14), nitrous oxide (N2O) in the exhaust gas.
PMD - Paramagnetic Detector
The AVL PMD i60 (Paramagnetic Detector) analyzer is designed for the measurements of the oxygen (O2) concentration in the exhaust gas.
QCL – Quantum Cascade Laser
The AVL QCL i60 (Quantum Cascade Laser) analyzer is designed for the measurements of nitrous oxide (N2O) concentrations in the exhaust gas.
---
Key Features
Plug and play analyzers enable a fast change of analyzers and thus, ensure data integrity.
The use of span gas cells (for IRD analyzers) enables operation without span gases. In this manner, operating and investment costs can be reduced.
Excellent signal-to-noise ratio enables a higher measurement accuracy and better reproducibility.
Cross interferences is minimized by means of thorough optimization measures. For example, the HOT CLD fulfills EPA 40 CFR part 1065 quench requirements without any cross corrections.
Response times are minimized by means of faster electronics, improved signal conditioning and the elimination unnecessary dead volumes.
The gas analyzers are connected via high-speed CANopen interfaces, which enable sampling rates up to 50 Hz.
---
iGEM AMA Device Control SW
The intelligent iGEM platform constitutes the basis for optimum operation, high-grade diagnostics, easy connectivity and upgradeability. This platform is the control software for all products of the iGeneration.Thanks to its modular design, it can be used a remote unit (controlled by the AMA i60 via the iGEM AMA) or stand alone unit (controlled manually via iGEM AMA on separate external computers or by a host computer).
The iGEM AMA bench control software comes with core features such as:
Diagnostic checks can be automatically and synchronously (where possible) performed via the integrated calendar function.
Full EPA 40 CFR part 1065 compliant automated diagnostic tests (e.g. CLD quench check, accuracy, repeatability, and noise check, FID O2 interference check, etc.).
The interactive diagnostic system can also be controlled remotely via the network or the Internet.
AVL iGEM AMA stores the analyzer change history and thus, offers maximum traceability.
The operating systems of all electronic units (such as the CAN node) can be checked (debugged) and also be replaced (software update) using remote access.
---
Available Types
The AVL AMA i60 Remote/Stand Alone exhaust measurement system is available in the following variations:
For THC (and CH4) or NO and/or NOX measurements
For CO, CO2 and N2O (NDIR) measurements
For N2O measurements with a QCL analyzer
For measurements of e.g. oxygenated components using an Innova analyzer
Other analyzer combinations (e.g. hexane channel) can be made available on request.
---